This self study course is worth 1.5 continuing education contact hour for LCATs in New York state.
COURSE DESCRIPTION
Through lecture and power point presentations, including client artwork created in treatment sessions, participants will learn to recognize and work with dissociation in clients who have survived early childhood chronic abuse while also gaining insight into the impact trauma and dissociation have on the development of attachment bonds. The definition of Complex Developmental Trauma will be addressed as well as theory and diagnostic criteria for Dissociative Disorders and Dissociative Identity Disorder(DID). The importance of recognizing the continuum of dissociative phenomena that arises with all of our clients (as well as therapists) will also be addressed. Following a didactic presentation, therapy sessions from work with a child with DID will be presented that illustrate the potential for healing within the play space of interpersonal/relational psychotherapy.

LEARNING OBJECTIVES
Participants will learn about the significance of attachment and ruptures of attachment in the treatment of Developmental Trauma and dissociation.
Participants will learn about pre-cursers to, criteria for, and development of dissociative disorders.
Participants will gain insight into the significance of the "play space" in relational psychotherapy with children and families healing from the effects of complex developmental trauma.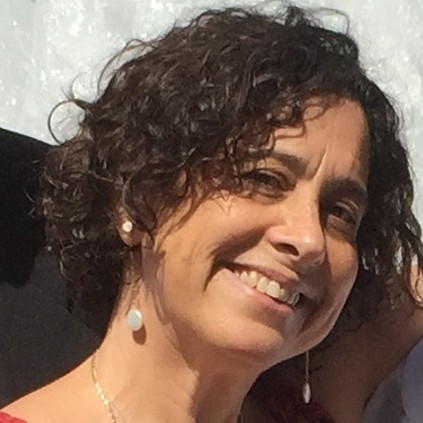 Eva Teirstein Young, MPS, ATR-BC, LCAT is a licensed Creative Arts Therapist. She has a private practice in New York City where she sees children, adolescents and adults with Dissociative Disorders and DID and provides consultation for therapists. She received a Trauma Certificate from the Advanced Trauma Center of the International Society for the Study of Trauma and Dissociation (ISSTD). Eva Young is a graduate of Pratt Institute. She is also a graduate of The Child and Adolescent Psychoanalytic Psychotherapy Program at The William Alanson White Institute where she is currently on faculty. She is an Assistant Professor in the Graduate Art Therapy Department at Pratt Institute in Brooklyn, NY. She has presented clinical work at the ISSTD annual conference, The White Institute, Institute for Contemporary Psychotherapy, NY Center for Children and Pratt Institute.
A reminder about self-study and continuing education:
For LCATs in New York State, a self-study course can only equal 1/3 of the required contact hours for your license renewal. So, if your license renews in three years, you will require 36 continuing education contact hours, thus a maximum of 12 of those hours can be self-study. The rest of your contact hours must be live events. This includes online webinars, which CreativeArtsTherapiesOnline.com will be offering on a monthly basis, starting in February of 2017. All enrolled students will be updated on new live and self-study course launches. So keep an eye out for our newsletter!
If you have any problems or technical difficulties, please contact Briana MacWilliam at support@CreativeArtsTherapiesOnline.com.
CreativeArtsTherapiesOnline.com is recognized by the New York State Education Department's State Board for Mental Health Practitioners as an approved provider of continuing education for Licensed Creative Arts Therapists. (#CAT-0014.)