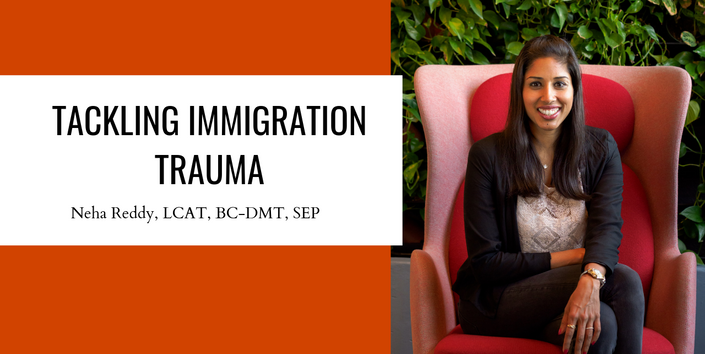 (Self Study, 1.5 CEs) Tackling Immigration Trauma
Neha Reddy, LCAT, BC-DMT, SEP
(Self-Study, 1.5 CE Contact Hours for LCATs and LMHCs in New York State)
COURSE DESCRIPTION
This presentation is an introduction to trauma, and understanding how it impacts the brain and the body. You will also learn about immigration trauma and how a clinician's cultural countertransference can arise in the therapeutic space. Additionally, there will be an exploration of therapeutic goals, and how to apply creative arts therapy interventions to heal trauma.

LEARNING OBJECTIVES

Participants will be able to define trauma and list 4 symptoms.
Participants will be able to list 4 ways a provider's cultural countertransferance can manifest when working with immigrants.
Participants will be able to identify 6 therapeutic goals when working with trauma.
Participants will be able to put into practice at least 3 creative art therapy interventions when working with trauma.
Course Curriculum
Presentation Lecture
Available in days
days after you enroll
Course Materials
Available in days
days after you enroll
PRAISE FOR THIS COURSE
"This was a great overview of the physiological effects of trauma, and I like the experiential body work, integrated with the course objectives."
- Valerie Evins
"The presentation was wonderful, Neha is easy to understand and the videos she utilized were engaging and well supported by her explanations."
- Jeanette Hennings
"The instructor is very knowledgeable, responsive, and grounded. I would recommend this presentation and course to other practitioners."
- Sijung Li
Your Instructor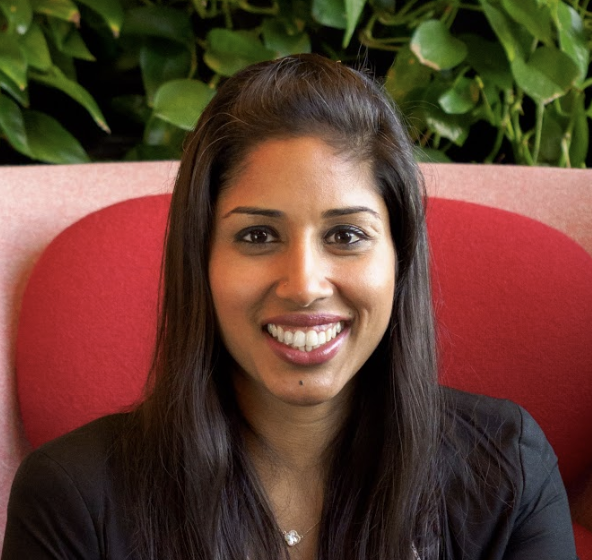 Neha Reddy is a licensed creative art therapist, a certified somatic experiencing practitioner and yoga instructor who has specialized in providing trauma focused psychotherapy. Her work always connects the mind and body, paying attention to nonverbal communication and using movement, art and sounds to externalize and express what might feel too threatening to put in words or difficult to explain. She has worked with a variety of issues including stress, addiction, mental illness, complex trauma, abuse and dsyregulation; conducting individual, group and family sessions for adults and children. She has worked in various settings that include inpatient psychiatric units and NGO's.
Frequently Asked Questions
How will I receive the certificate?
Certificates are automatically generated when you complete a webform, after you have taken an online assessment and course evaluation. It will be sent to the email you used to enroll in the program.
What if I have more questions?
A reminder about self-study and continuing education:
For LCATs in New York State, a self-study course can only equal 1/3 of the required contact hours for your license renewal. So, if your license renews in three years, you will require 36 continuing education contact hours, thus a maximum of 12 of those hours can be self-study. The rest of your contact hours must be live events.
If you have any problems or technical difficulties, please contact Briana MacWilliam at [email protected].
Briana MacWilliam, Inc. is recognized by the New York State Education Department's State Board for Mental Health Practitioners as an approved provider of continuing education for licensed creative arts therapists; #CAT-0014, and is also an approved provider of continuing education for licensed mental health counselors; #MHC-0224.
PLEASE NOTE: While some subject areas overlap in education, a course that includes art therapy directives does not qualify a counselor to practice art therapy, and similarly an art therapist is not qualified to practice as a counselor, without proper licensing. This is a completely self-directed course. Your continuing education contact hours will be attributed on the date that you submit the webform for your certificate of completion.