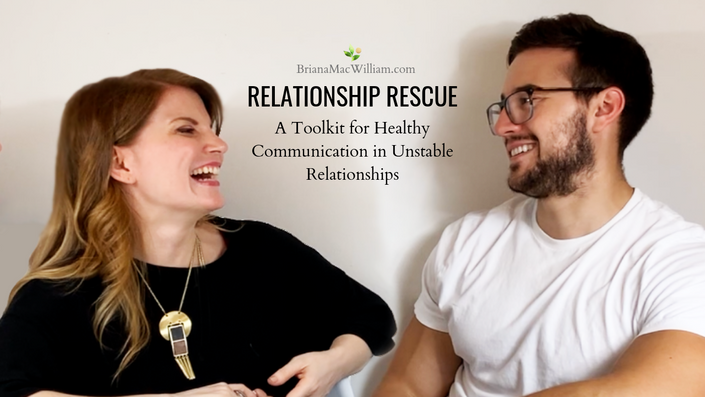 Relationship Rescue
A Toolkit for Healthy Communication in Unstable Relationships
DO YOU STRUGGLE WITH COMMUNICATION IN YOUR RELATIONSHIP AND WISH YOU HAD A FUN AND EASY ROADMAP TO HELP YOU CONNECT WITH YOUR PARTNER ON A DEEPER LEVEL?
This course includes seven dates to decode emotionally honest communication, get your needs met, and establish a soul connection with a lover, using The MacWilliam Method.
THE STRUGGLE IS REAL...
Have you ever found yourself in a relationship where you're doing all the planning and compromising? Maybe you feel like you're initiating everything, including affection, touching, and even sex. But nothing you do garners a satisfying response. After a while, it starts to feel like everything's on your partner's terms, and that doesn't feel very good. You can never do enough, and whatever you do goes unacknowledged. This leaves you feeling frustrated, angry, and a little crazy.
On the other hand, maybe you have a partner that seems to have endless needs and is never satisfied, no matter what you do. They give a lot, but it feels as if they are trying to obligate you to do as they say. And whenever you push back on that, they turn on the waterworks to make you feel guilty for having your own mind and wanting a bit of space. They don't appreciate the things you do contribute, and so your efforts are always unacknowledged. It's like you're damned if you do, and damned if you don't. Overtime, you decide it's better not to engage at all.
Eventually, your conversations start to feel like traversing a minefield. Every statement triggers a landslide of resentment and anxiety.
You might feel really rattled when a partner says things like...
*"I am sorry you feel that way."
*"I don't know what you're so upset about, it's not that big of a deal."
*"I need some time alone to think about it."
*"I don't know why, the chemistry just must be off."
*Silence*
On the other hand, you might get annoyed with phrases like...
*"I know you better than you know yourself."
*"You wouldn't say/need/do that, if you really loved me."
*"Nothing's wrong, I'm fine."
*"If I have to ask, then it doesn't count."
*"Keeping [insert anything] private means you're lying/manipulating/cheating on me."
Overall, you feel undervalued and under-appreciated. Trust erodes. You start wondering how the love you shared could wane so painfully?
Whether you are in a relationship now and looking for new tools to light the spark again, or you're feeling shell-shocked from past heartbreaks and looking for a roadmap to greener pastures, or you've been doing a lot of personal development and are seeking to add new tools to your toolbox, you are in the right place.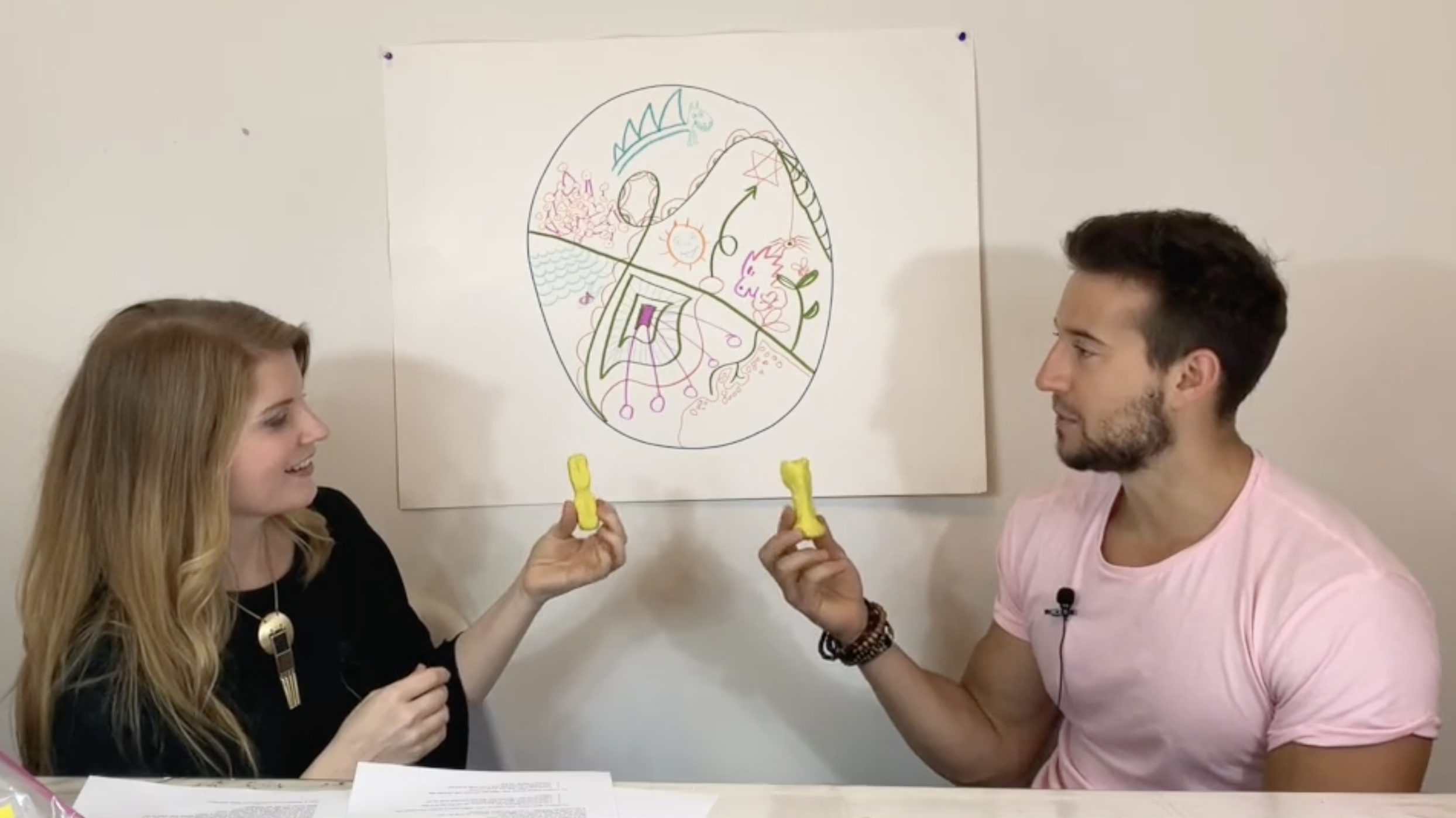 YOU WILL LEARN...
Unlike other resources for couples, this course does more than just teach you how to argue skillfully (which research shows can actually make things worse). Specifically, this course shows you how to connect on an emotional level with your partner, and rediscover the joyfulness that you once felt in each other's presence (not just outwit them, which only makes them feel more alienated and condescended to). To facilitate this experience, fun and easy exercises are demonstrated, so you can access your emotions creatively, and non-defensively. More specifically, you will learn...
*DATE 1: A 5-step focus wheel to keep your head in the game and committed to completing the course, and all 7 dates!
*DATE 2: How to decode your conflict blueprint with bonus expert presenter and intentionally intimate relationship coach, Kyle Benson, a researcher and trained couple conversation coder at The Gottman Institute's Love Lab.
*DATE 3: The difference between deep and surface structure communications, plus 6 easy steps to bridge the emotional gap with your lover, by practicing mindful communication and body activation.
*DATE 4: 4 Steps to safely practicing vulnerability, and an art experiential to help you learn to attune to your partner, while creating emotional safety in the relationship.
*DATE 5: How to inspire your partner to care about your needs in 5 easy steps, plus an experiential activity to design your relationship lovemap.
*DATE 6: How to decode 4 essential boundaries in relationships, plus a fun exercise to explore and navigate the space between you and your partner.
*DATE 7: How to spice up your sex life and keep the embers burning with a guest presentation on Erotic Blueprints™, by certified coach, Sacha Fossa.
I have been in a roller coaster marriage for almost ten years. After telling my husband to call a lawyer because I was done, in a last ditch effort, my husband convinced me to watch these videos. It has our our personalities and relationship nailed down to the T. These videos have given me hope that we can break our cycle and keep our family together. Thank you for helping us!
-Laura Thacher
EXPERT COLLABORATORS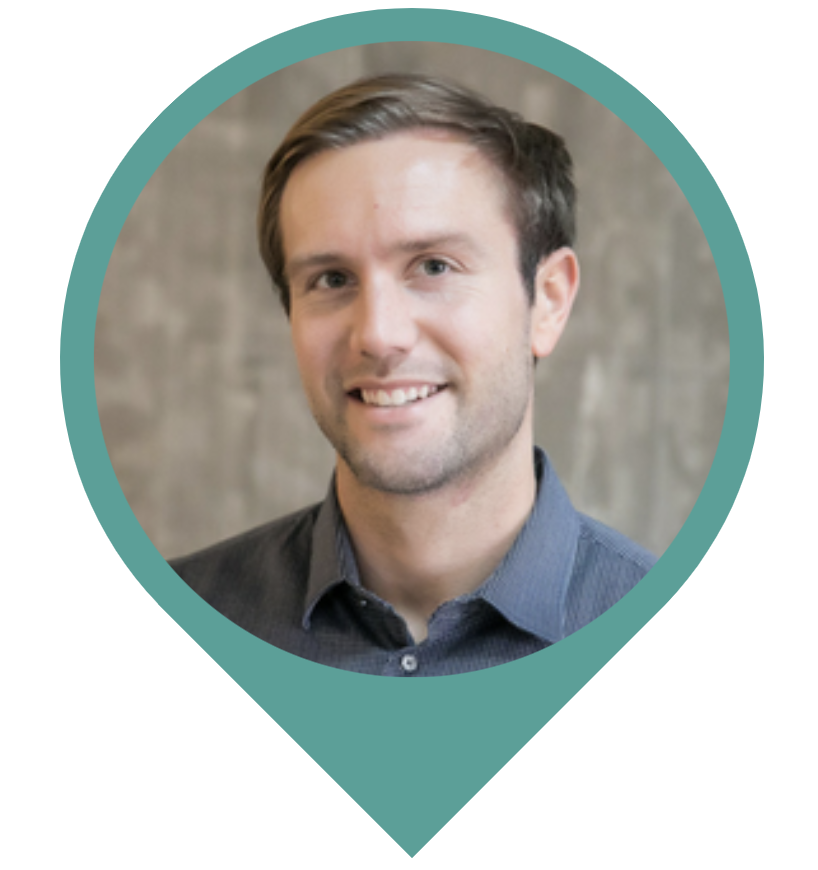 Kyle Benson
Love and intimacy coach, Kyle Benson, will rock your world with a presentation on how to effectively manage conflict in relationships. Kyle has dedicated his career to helping couples build "intentionally intimate relationships," and is a researcher at the Love Lab* in Seattle, Washington, at The Gottman Institute. His work has been featured in dozens of major media channels including Business Insider, U.S. News, The Chicago Tribune, Huffington Post, and more. Kyle's presentation shares insights from research on 3,000 plus couples in what makes long term relationships work, and how to mitigate the effects of the "four horsemen" in relationships: criticism, contempt, defensiveness and stonewalling. This is a bonus offer you won't want to miss!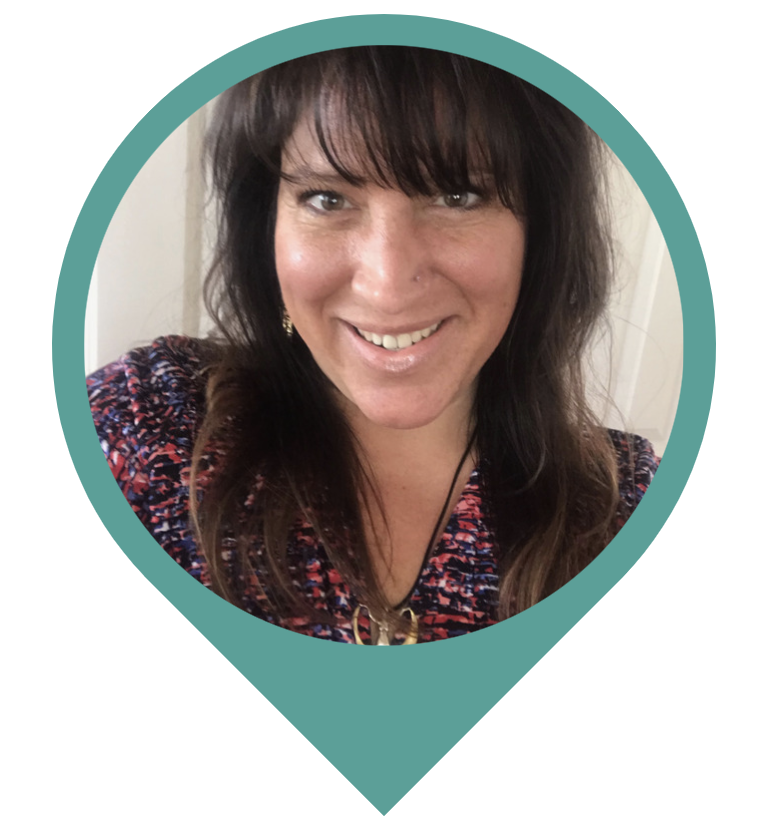 Sacha Fossa
Join Sacha Fossa to discuss the five erotic blueprints, and how we relate to our partners in the bedroom. Sacha Fossa is a sexual wellness and empowerment coach, educator, and holistic healing arts practitioner. She has an MA in Health, Arts & Sciences, is a Planned Parenthood certified sex educator, is an Advanced Certified Tantric Educator and licensed Erotic Blueprint Coach™, with over 20 certifications in Healing Arts Therapies. Her passion is to help you create your best sex and love life, partnered or not.
I have done a lot of research during my own quest for answers in life love and happiness, and I haven't found any other information like Briana's. She is super informative and does an amazing job of incorporating it all, without being too clinical or intimidating! Her delivery is that of (a very well educated) friend! In watching her videos I feel as if she knows me personally, and isn't judging me! I am so so thankful to have found Briana! I know that you will learn so much from her course! God Bless!
-Estey Buchannan
YOU WILL WALK AWAY WITH...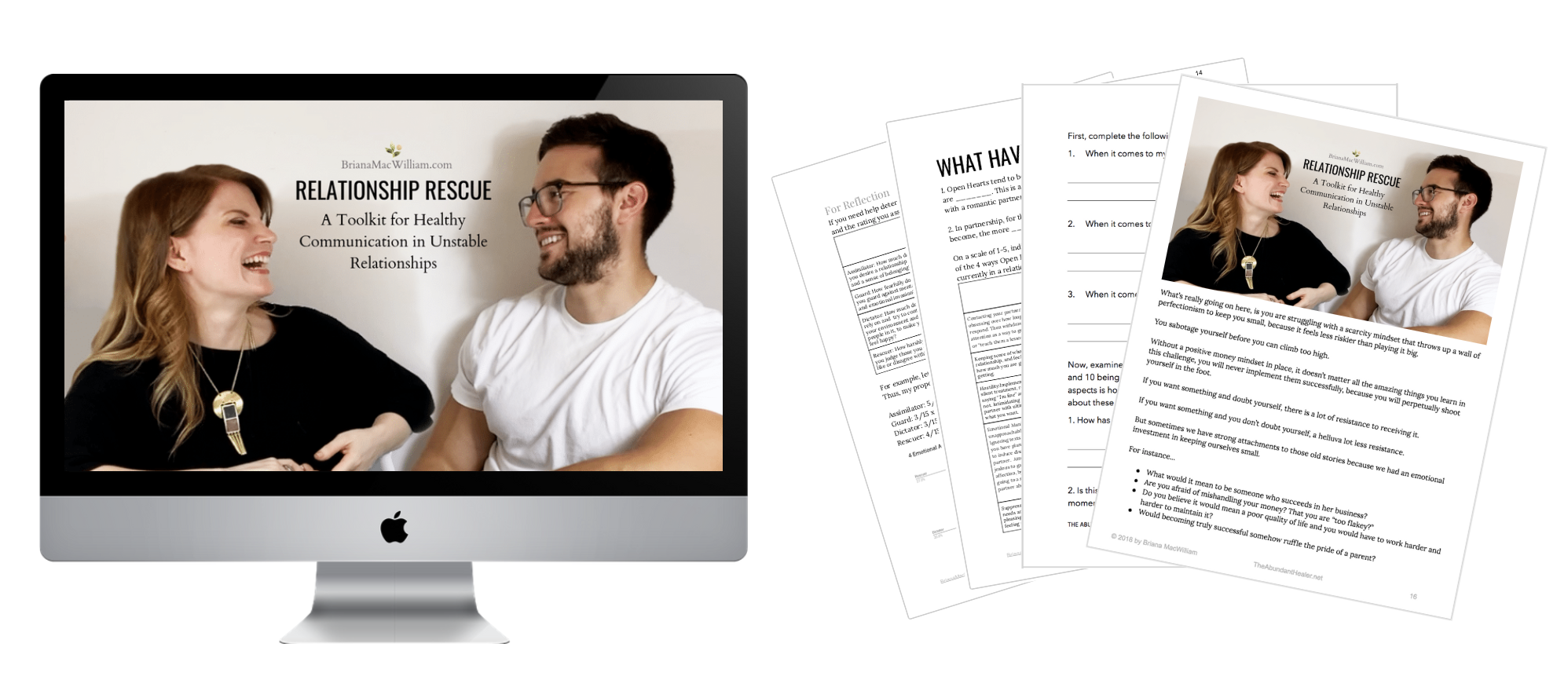 *A 60+ Page downloadable PDF workbook
*12 Video Lectures and Demos
*7 Video Tutorials of Experiential Exercises
*2 Expert Guest Presentations
*3 Free Bonus Mini-Courses
This course is closed for enrollment.
3 BONUS MINI-COURSES INCLUDED!
Unlock your FREE bonus mini-courses when you refer a friend you think would benefit from the course.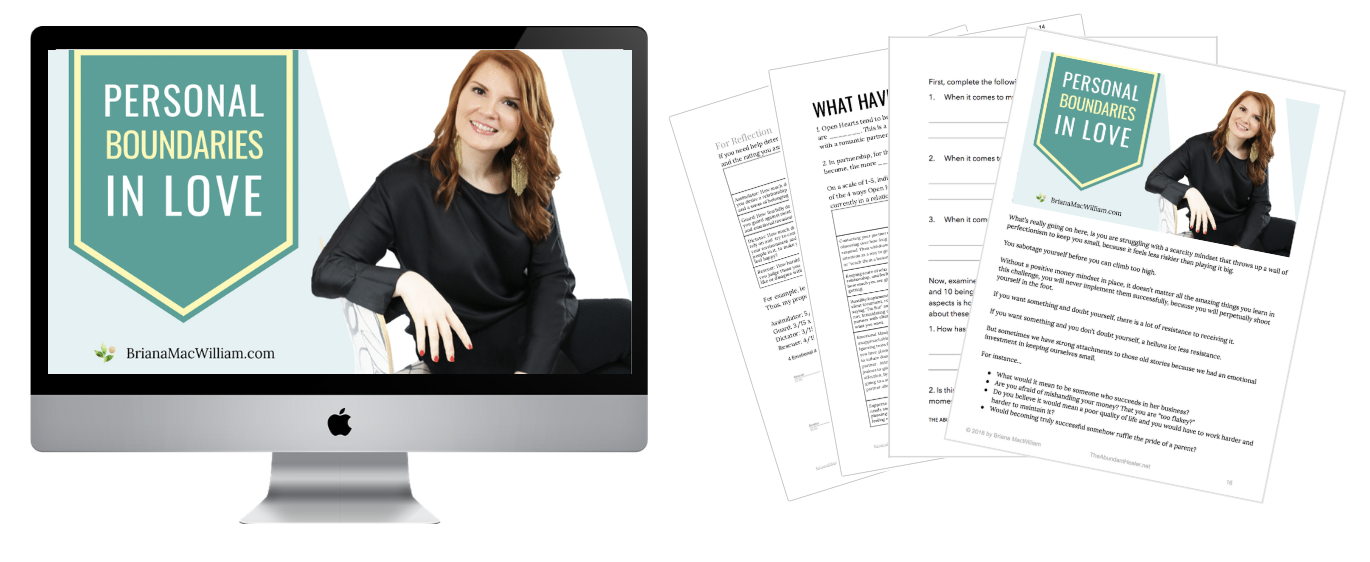 Personal Boundaries in Love

This course offers 5 Fun and easy hands-on lessons to help you decode and define your personal boundaries in love, so you can cut through the confusion and reduce triggering conflicts, in your relationships.

You Will Learn...
*In lesson one, we define personal boundaries in love, and specifically examine 4 Ways "No" Says "I Love You." This will take you from fearfully avoiding conflict, to standing your ground and getting your needs met.
*In lesson two, we explore 7 body boundaries that will improve your relationship to your body, and take you from confused to clear about your physical needs and desires, in love.
*In lesson three, we will tackle 4 essential emotional boundaries, which will clarify the defensive patterns that keep you and your partner locked in a spin cycle, when it comes to triggering conflicts.
*In lesson four, we explore 3 behavioral boundaries of the rescuer, which helps shift a pattern of over giving and entitlement, to one of assuming personal responsibility and respecting and appreciating each other's agency, in partnership.
*In lesson five, we examine the specific values and beliefs each partner may bring to the table, and how these might more consciously be navigated and prioritized in a relationship.
Included with the Course...
*5 Video Lectures + 4 Live Q&A Replays
*5 Creative, Fun and Easy Hands-On Tutorial Exercises
*A 40+ Page Downloadable PDF Workbook with lecture summaries and written directives for your exercises
I have never really comprehended the idea of "boundaries" until I took this mini-course. The creative exercises are really essential for being able to understand how boundaries work, not just within yourself, but also in relationship with your partner. No one has ever been able to explain it so well. I can't recommend this course enough.
-Michelle Lu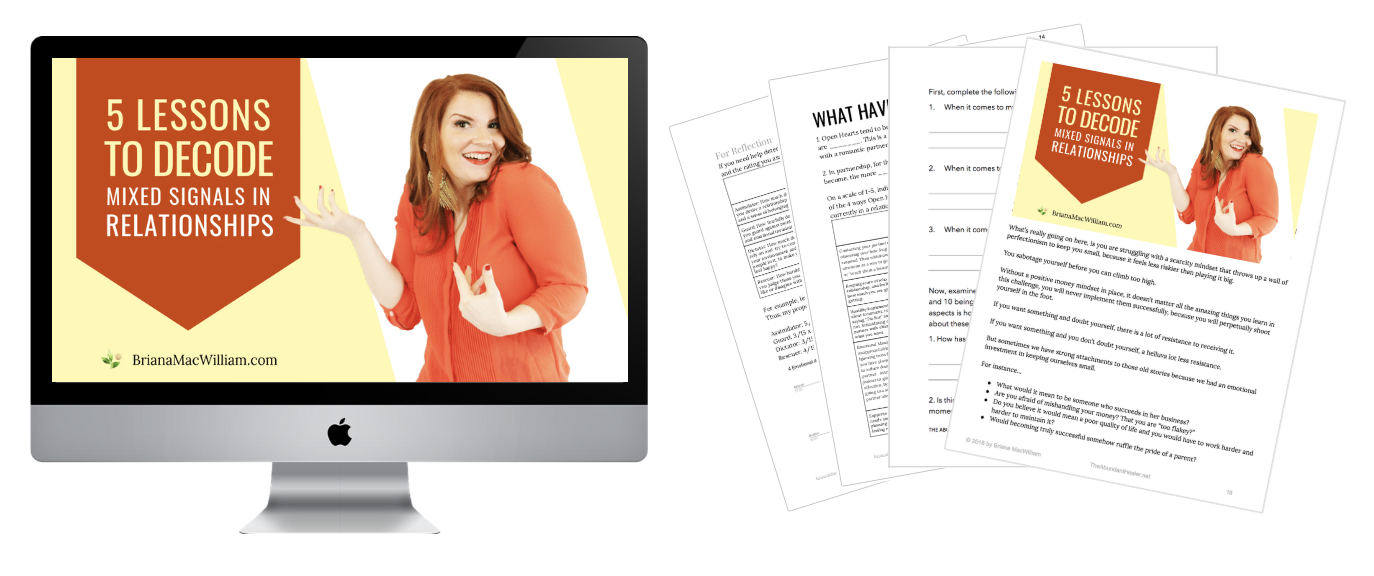 5 Lessons to Decode Mixed Signals in Relationships
This mini-course includes 5 lessons and video lectures that will take you from confused to clear, about how insecure attachment styles and brain chemistry can generate mixed signals in relationships.
You Will Learn...
*5 Ways Your Brain May Cause Mixed Signals in Relationships
*Mixed Signals & 3 Keys to Empathic Communication

*4 Protest Behaviors: How the Anxious partner sends mixed signals

*Breadcrumbing Demystified: 5 Ways Avoidant partners Send Mixed Signals

*4 Ways to Handle Mixed Signals in Insecure Relationships

This course was a light bulb moment for me. Especially the lessons on the brain systems and how they work, and also the break down of how people with insecure attachment styles "breadcrumb" or protest, in relationships. For sure, I've gotten caught in that kind of relationship pattern. I wish I'd taken this course sooner! Can't recommend it highly enough.
-Patrick McLaren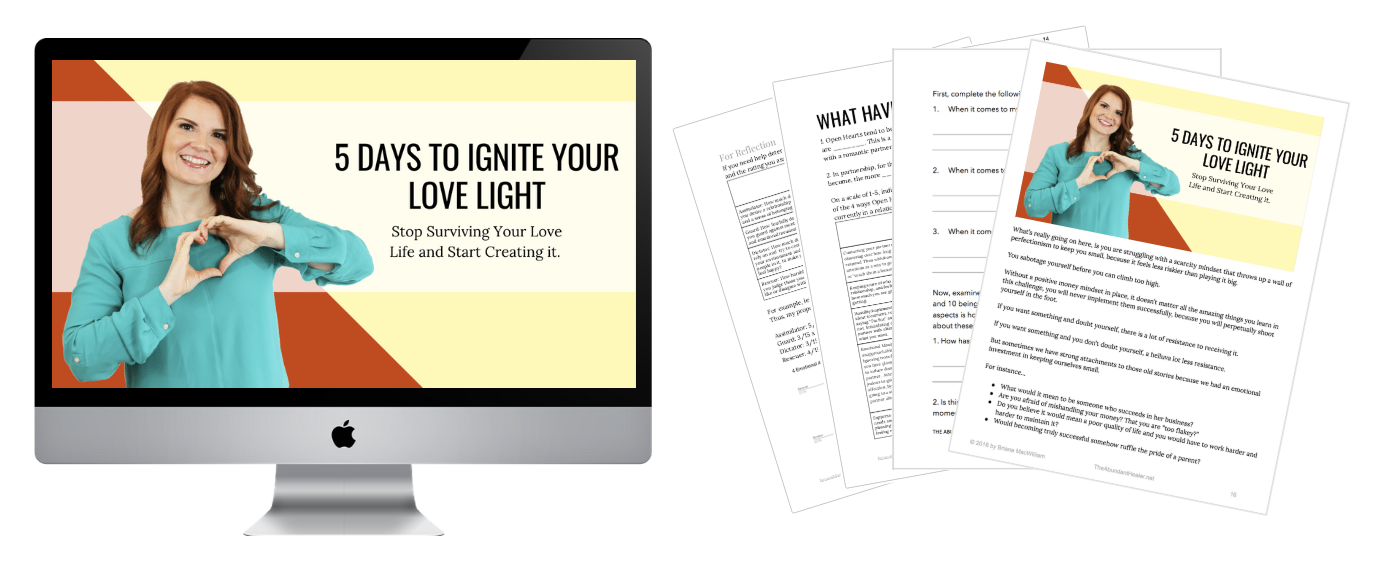 5 Days to Ignite Your Love Light
A 5-Day course and challenge to clear limiting beliefs and automatic negative thinking, so you can create an abundant mindset around love.
You Will Learn...
*Day1 : How to take the fear out of your desire, and realize it is not your "need" that is getting in the way, but rather your beliefs about how to get them met.
*Day 2: How to identify two important types of limiting beliefs that are holding you back.
*Day 3: How to clear your limiting beliefs and replace them with new ones, so you can open yourself up to the multitude of possibility that exists all around you.
*Day 4: How to use mindfulness and creativity to practice being in a loving vibration and activate the law of attraction.
*Day 5: How to show up for an ascended love partner; not a soul mate or a twin flame, but a true ascended love partner. You will also be taken on a guided shamanic journey to recover and restore your heart chakra.
You Will Walk Away With...
*5 Video lectures
*5 Downloadable PDF Worksheets and Assignments
"I LOVED this 5 day challenge! My favorite exercise was the one following the meditation about fear. I never would have imagined what my mind could create about such feeling. Again, going so deep into ourselves, creates these beautiful images. It made me realize that we've got it all within ourselves already!"
-Anna. C.
THE MACWILLIAM METHOD: WHAT MAKES THIS COURSE UNIQUE
The backbone of The MacWilliam Method, includes three core pillars: mastery, awareness and creativity.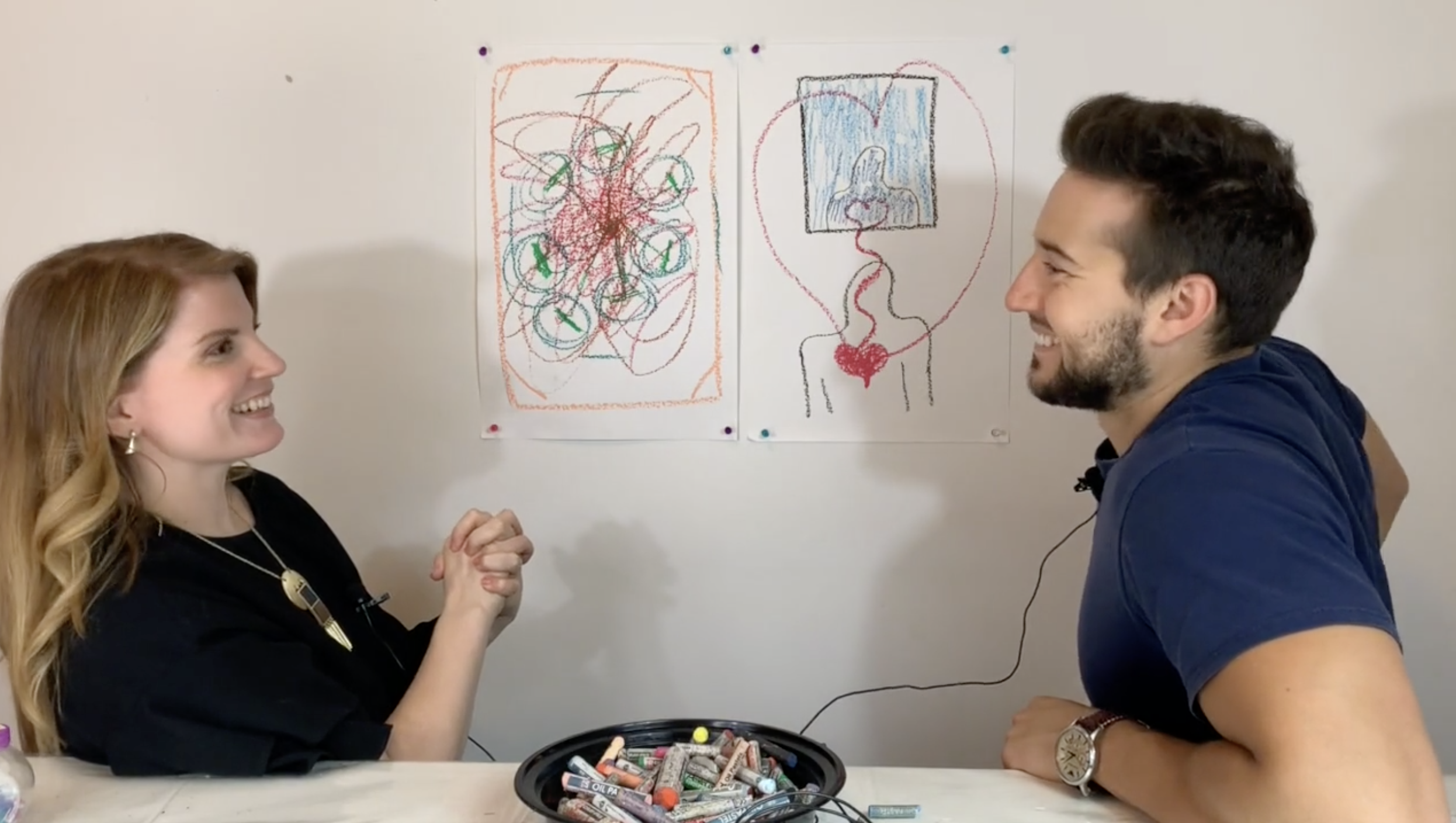 With The MacWilliam Method, you will come to experience self sovereignty as evolving out of a continuous loop between conscious awareness and creative expression. "Self-sovereignty" is a term used to describe an optimal experience of personal agency, esteem, confidence, and security, so you can approach your relationships from a position of compassion, acceptance, enjoyment, and personal empowerment.
In order to achieve this, a program must accomplish two things effectively:1) take into account the couple's attachment styles and how that colors their emotional lenses, and 2) work with affective, emotional experiences in the present moment (not just go on a treasure hunt into the past for insight, alone).
The MacWilliam Method also takes into account the influence of attachment styles.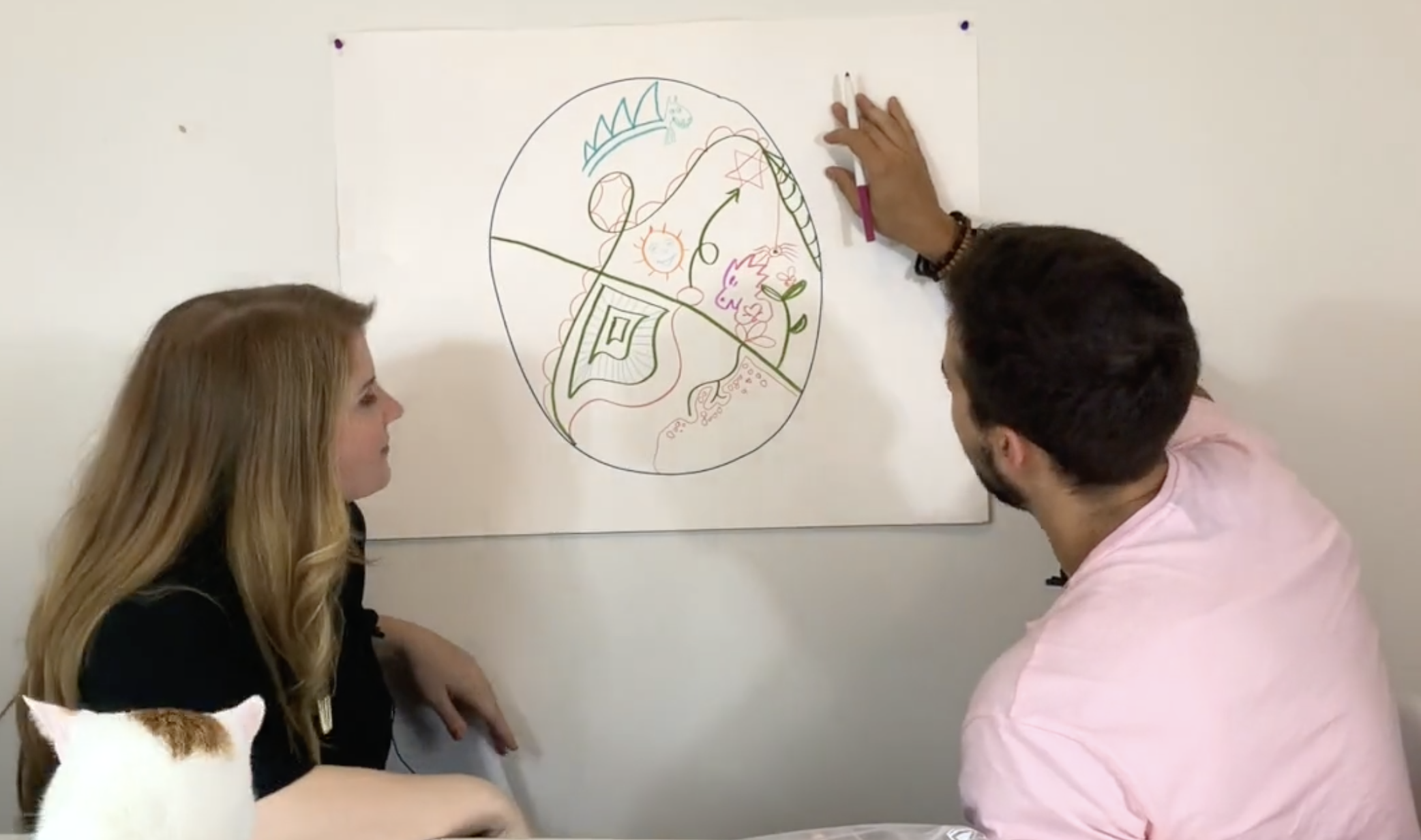 Attachment styles are 4 unique blueprints for how you've learned to give and receive love in your childhood, but also through your adult romantic relationships. Your blueprint is often a good indicator of how much closeness or space you desire, when it comes to emotional intimacy.
*Open Hearts: Individuals that want a lot of closeness with a partner, typically have anxious attachment; I call them "Open Hearts."
*Rolling Stones: Individuals who want more space, usually have avoidant attachment; I call them "Rolling Stones."
*Spice of Lifers:Individuals that both want and fear closeness, are sometimes considered fearful avoidant or disorganized; I call them "Spice of Lifers."
*Cornerstones: Individuals who are comfortable with closeness and separateness in relationships are considered securely attached; I call them "Cornerstones."

But often, we will find ourselves experiencing attitudes and behaviors that overlap with different styles. And that is because the degree of anxiety or avoidance you feel is always moving around on a continuum.
The MacWilliam Method goes beyond the same old boring (and sometimes scary) writing and/or verbal interventions.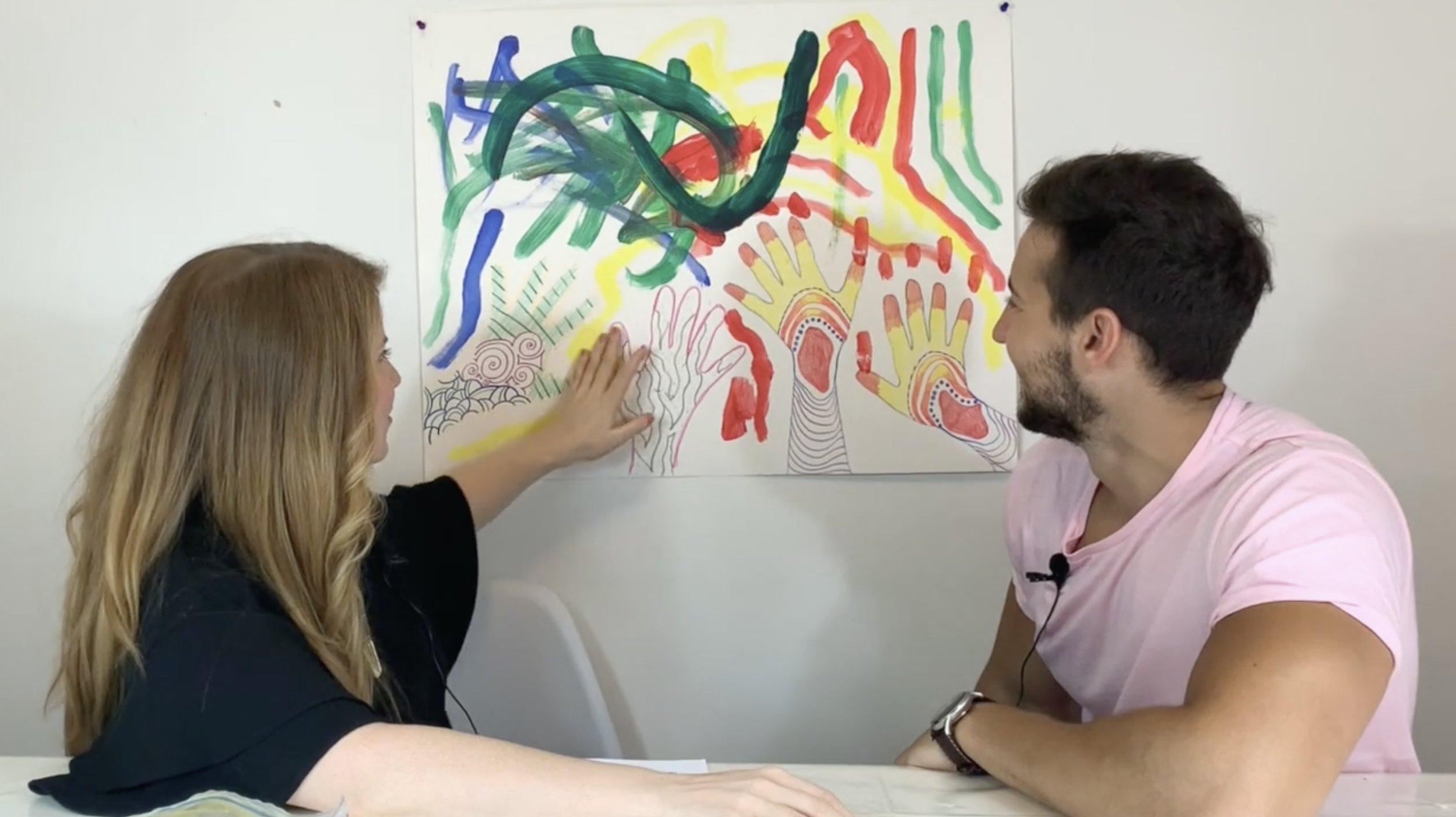 This course does more than just teach you how to argue skillfully (which research shows can actually make things worse), or only think differently (which leaves you with a lot of insight, but not a lot of change in how you feel in the relationship).
Specifically, this course shows you how to connect on an emotional level with your partner, and rediscover the joyfulness that you once felt in each other's presence. To facilitate this experience, fun and easy creative exercises are demonstrated, so you can access your emotions creatively, and non-defensively.
To accomplish this, The MacWilliam Method applies three practical tools to maintain its momentum: 1) Cognitive Reframing, 2) Body Activation, and 3) Arts-Based Experientials.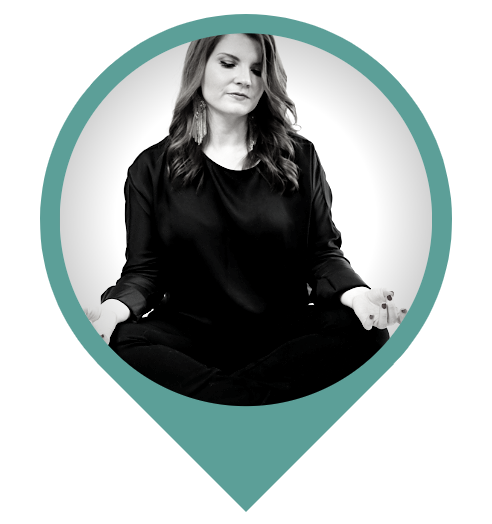 COGNITIVE REFRAMING
To stimulate and activate your intellect and your creativity (which is usually a strength of people with attachment wounds!) I provide psycho-educational tools and tutorials to help you re-frame your experiences on a cognitive level. This helps you re-write painful narratives into positive statements of belief that honor your values and create an openness to receiving the love you want.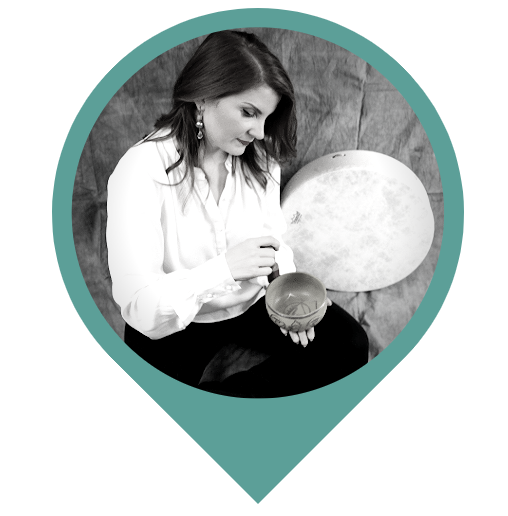 BODY ACTIVATION
The body is the first organizer of experience and thus has a tremendous role to play in the resolution of attachment wounds, particularly in cases of severe trauma. With a blend of guided imagery, basic movement, and sound healing, we gently titrate all that anxious energy stored up in your body and neural pathways surrounding your attachment experiences. This creates enough spaciousness in the body and in the brain to build new neural networks, in a healthier framework, using the language of the body and the unconscious.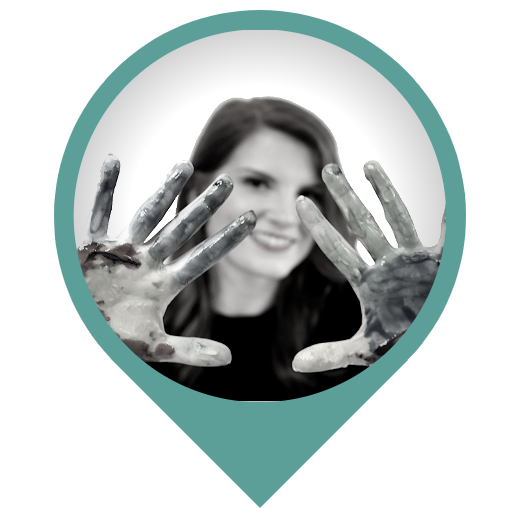 ARTS-BASED EXPERIENTIAL
It is through creative expression that we stimulate our life force, harness intention, apply insight to action, and begin reconstructing our realities. Externalizing the inner world with a sense of mastery and self sovereignty is how we dialogue with the True Self and summon the strength to change what we can, surrender what we can't, and have the wisdom to know the difference. Arts-based experientials facilitate this process.

IF YOU HAVE LANDED ON THIS COURSE, THE UNIVERSE IS INVITING YOU TO STOP BEING HELD BACK BY COMPARING, DOUBTING, AND WAITING FOR SOMETHING TO IMPROVE.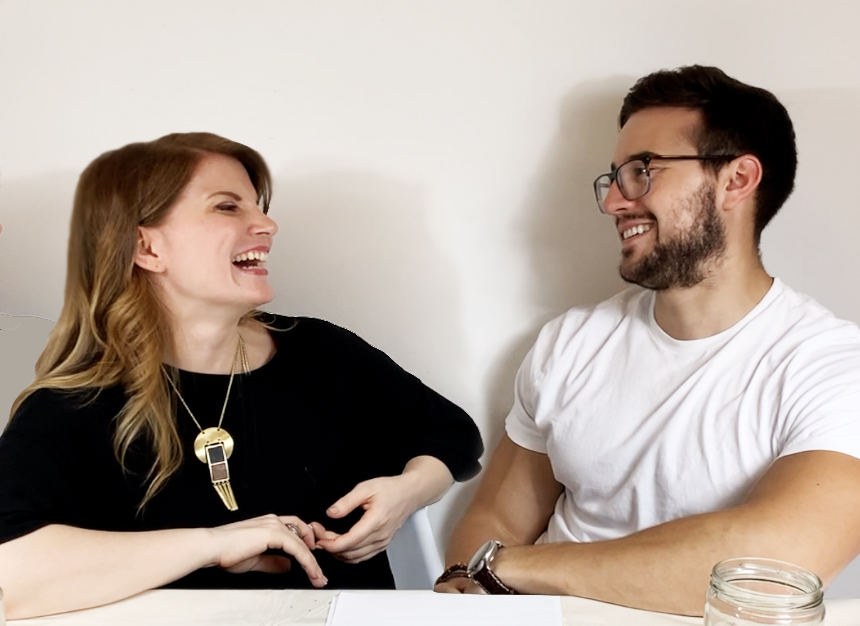 You don't have to be perfect before attracting, recovering or revitalizing passionate love. You don't have to have it all figured out, right now. It's okay to be human. It's okay to be in process. But reigniting the flames of passion in your love life starts once you decide and commit to loving in the ways you've always desired, and refusing to accept anything other than a next-level life and relationship.
You cannot make radical changes, or attract love and abundance into your life, alone. And you certainly can't do it with the same behavioral patterns and mindset you've always had.
Transformation is rarely linear, sometimes progress feels like fear, and trust is a verb. If you see the potential there, why not give it a shot?
It's not hopeless.
It is worth it.
And if a little voice inside just cried, "Yaaaaasss!" while fist-pumping the air, you are in the right place.
It's time to take the first step towards changing the trajectory of your relationship(s).
So, let's get started!
AND THERE IS NO RISK INVOLVED WITH A
14-DAY MONEY BACK GUARANTEE!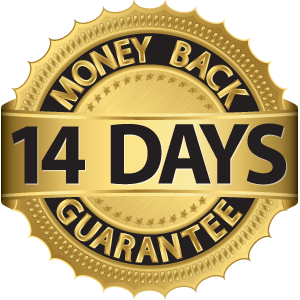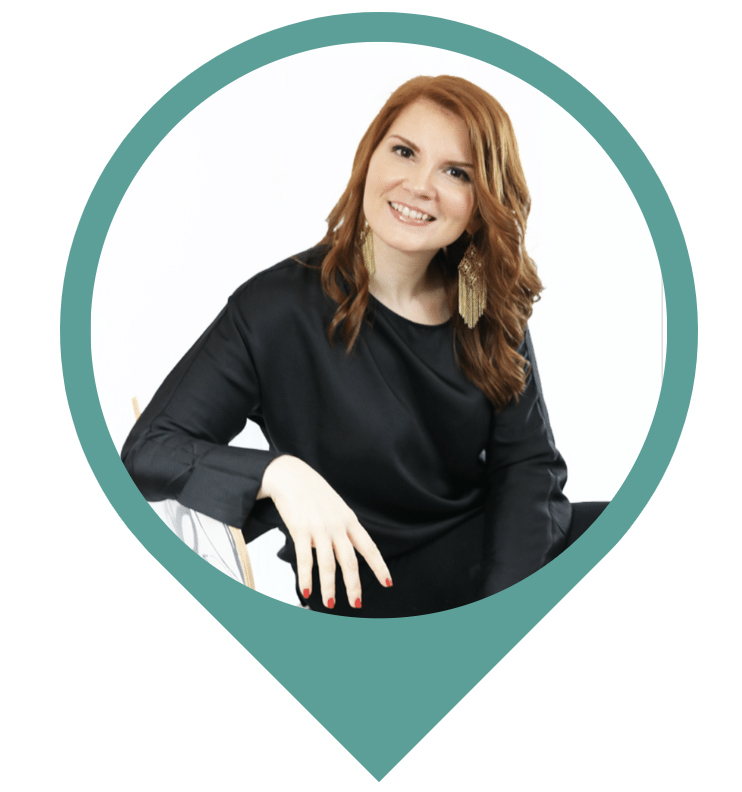 YOUR INSTRUCTOR
Briana MacWilliam MPS, ATR-BC, LCAT
Hi, my name is Briana, and I am a licensed and board certified creative arts therapist, with over 13 years of experience helping individuals struggling with insecure attachment styles go from feeling lost, fearful, and confused in their relationships, to stepping into their self-sovereignty and calling in the soul-shaking, passionate partnerships that they want, all without having to talk in circles around their feelings for hours (or even years) on end, with no tangible result. And I do this, using a psycho-spiritual approach to implement creative arts interventions, through the framework of attachment theory; I call my approach, "The MacWilliam Method."
My passion for working with attachment wounds and personal development stems from a rocky childhood. As a child of divorce, I bounced back and forth between my parents, across state lines.We lived below the poverty line for much of my young life. In my parents, I had an example of hard work but constant struggle.
I became a high achiever to compensate. It served me well professionally, until my struggles with relationships in adulthood tore down everything I had accomplished.In adulthood, I experienced roller coaster relationships, and ultimately wound up a divorced, single mom.
Then, after losing my job due to budget cuts, within a six-month time frame, one after another, both my parents and my brother were diagnosed with serious, chronic illnesses.And the new partner I had fallen madly in love with– the one all the raw parts of myself wanted so desperately to please and keep – couldn't prioritize me. When he left, my heart broke anew. I felt my soul was split wide open.
As I came face-to-face with my greatest fears, I knew I had to find the grace on the other side, or collapse into a victimized identity.I decided that meant stepping into my own authority, on a spiritual level. And this gave me the motivation to radically change the way I was living, loving, working, and perceiving the world.
I dove straight down into my demons, while pursuing certification in Reiki (energy healing), building a private practice, and doing research for a book about attachment and grief. Ultimately, I found several other contributors willing to share their stories of grief, and we got it published!
Writing the book emboldened me to shed my shame, and talk about these things in a way I had never thought I would feel safe doing.This led to creating the curriculum for my online courses in personal development, and building an online community for support. Much to my delight, both caught fire, and I have never looked back!
FREQUENTLY ASKED QUESTIONS
Will this actually help me fix my problem?
The problem with trying to establish a loving connection with a partner through the lens of "problem solving" is that you only wind up adding more energy, focus and momentum to what you believe is "wrong" about your relationship. Research from the Gottman Institute has shown that when we focus on the content of "the problem" we actually wind up feeling increasingly frustrated, insecure, condescended to, and alienated in our relationships.
Instead, this course emphasizes fun, playfulness, creativity, and non-verbal communication as a place to start establishing (or re-establishing) a loving and secure foundation with your partner, before tackling the painful issues. Once you are on more secure footing, and very clear about why you want to remain with this partner, then we dive into the harder conversations, and decode the triggering verbal statements that send us on an emotional roller coaster, in love.
What if I am single?
If you are single, this course will give you a blueprint for how to decode what might have given you trouble in previous relationships, and provide you with the tools to approach any new relationship from an authentic and heart-centered place.
If possible, I still recommend recruiting a friend or family member to do the activities with you. There is a wealth of information that you can glean from your platonic relationships, and they are often the safest places to practice new communication skills!
What if I just started dating someone?
If you have just started dating someone new, a few of these activities and prompts might be fun to introduce to your partner (most likely the first two or three). However, I would recommend watching the content first and screening which ones you think would be most appropriate, and trusting your gut on when to introduce them, depending on the evolving level of commitment between you.
Generally speaking, all of the activities and directives are intended to be fun and playful, but the content becomes increasingly intimate, the more dates you have.
What tools and techniques are included?
This course implements The MacWilliam Method, in its approach. With The MacWilliam Method, you will come to experience self-sovereignty in relationships as evolving out of a continuous loop between conscious awareness and creative expression. The MacWilliam Method uniquely applies three practical tools to maintain its momentum: 1) Cognitive Reframing, 2) Body Activation, and 3) Arts-Based Experientials. Each of these tools is applied in the lessons available in this course.
Does this course provide scripts?
While this course does identify specific phrases and sample scenarios to decode for the purposes of understanding how our conflict blueprints might affect us, instead of offering clumsy scripts for you to memorize as a solution, this course will teach you how to access the "right" things to say in a tough situation, from a place of your own authentic inner wisdom and knowing. It also introduces fun and creative ways to approach non-verbal communication with a partner, which makes up the larger portion of how we actually communicate in love!
How long will I have access to the materials?
How does a lifetime sound? Once you purchase the course, the materials are yours for all time, including any updates that may be added in the future.
I'm busy, how long does it take?
This course was created to be completed within 7 lessons or "dates." The length of each date will depend on the level of involvement and engagement of each participant. I recommend exploring one date per week. The lessons are also locked to enforce lecture order. Once you complete a lesson module, you will want to select "complete and continue" to unlock the next lecture and/or tutorial.
How do I know if this is for me?
If you are looking for a quick fix, or for a reason to label your partner as the offending party, in order to prove yourself right, this course is not for you. If you are looking for tools to manipulate a partner into doing what you want them to do, this course is not for you either.
The purpose of this course is to help you step into your relationships more authentically with joy, personal responsibility, and compassion towards yourself, as well as your partner.
And so, if you are…
*Open to fun, playful and creative approaches that foster a heart-soul connection, this course is for you.
*Open to inviting a little silliness and humor into your relationship, this course is for you.
*Needing and wanting assistance in saying the things you really mean, versus the things that impulsively spill out of your mouth, this is the course for you.
*Wanting to foster a deepening sense of intimacy and trust in your partner, this is the course for you.
*Interested in step-by-step guidance on how to move beyond fearful defensive posturing in a conflict, and open your heart, without needing to run away, or anxiously over-control the situation, this course is for you!
What if I have technical questions, or want a refund?
Please contact us at [email protected], within 14 days of purchase, and we will issue a refund.
AND THERE IS NO RISK INVOLVED WITH A
14-DAY MONEY BACK GUARANTEE!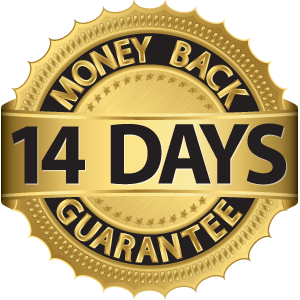 This course is closed for enrollment.