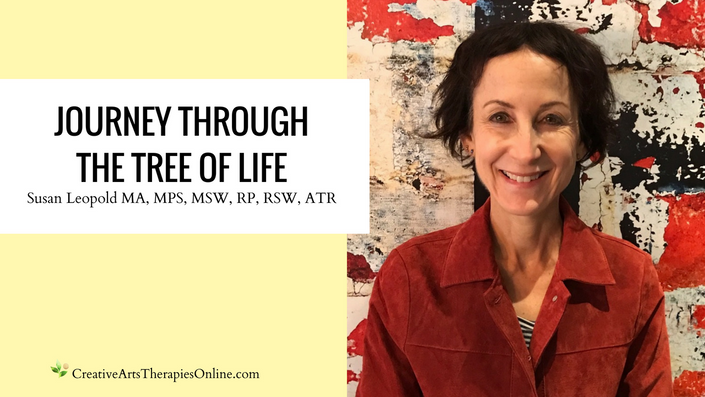 (Self Study, 1.5 CEs) Journey Through the Tree of Life
Susan Leopold, RP, RSW, MSW, Registered Creative Art Therapist, ATR, MA, MPS,
This self-study course is worth 1.5 continuing education contact hour for LCATs in New York state.
COURSE DESCRIPTION
Using found objects, collage, writing, and dialoguing with creations to process and transform grief/loss and promote healing. Active engagement in art making regulates feelings of anxiety, depression and hopelessness via an intermodal use of visual art and writing, transforming and giving words to previously unformulated experiences in relation to grief and/or other overwhelming emotions.
LEARNING OBJECTIVES
1) Participants will be able to identify distinction between grief and complicated grief.
2) Participants will be able to identify 2 creative arts therapies interventions that would benefit clients struggling with grief/loss.
3) Participants will be able to articulate rationale for and against the use of unstructured versus structured approach/interventions with clients.
Course Curriculum
Presentation Lecture
Available in days
days after you enroll
Course Materials
Available in days
days after you enroll
PRAISE FOR THIS COURSE
"This course was amazing, and helped me reconsider how to use trees in my work. I enjoyed seeing the artwork and how it developed. I also liked the idea of asking a question multiple times to get to the core of the answer."
- Ernesto Molina
"This is a wonderful course.It was well constructed, informative & educational.I enjoyed the clip of watching the presenter create. That was different and enjoyable. I also found directive helpful. I also enjoyed doing the experiential and envisioning how i would use this with clients."
- Joseph P Piccinnini
"I really enjoyed exploring the imagery of the tree in depth and considering different aspects of it. I hadn't considered the adaptability of a tree too much previously, as I think of it as rather solid, but in truth, trees are really adaptable, which I think will lend to a whole new way of approaching this topic with those I work with."
- Andrea Mitchell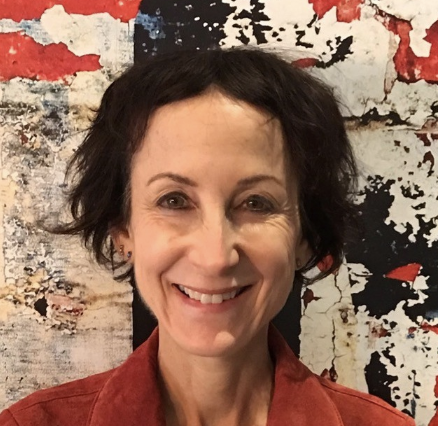 Co-Presenter
Susan Leopold is an award winning visual artist and illustrator, author, educator and Registered Creative Art Psychotherapist and Clinical Social Worker (RP, ATR, MPS, RSW, MSW). Her clinical training includes York University, Catholic Family Services Toronto, Hinks Dellcrest Center for Childrens' Mental Health, Advance Treatment Clinic (ADHD services) and University Hospital Network (UHN). She is a member of the Children in Limbo Task Force in Toronto, and a board member of the Children in Limbo Task Force in Toronto. Her commissioned art has appeared on the covers and inside of numerous publications. In terms of clinical publications, she co-authored Complicated Grief, Attachment and Art Therapy: Theory, Treatment and 14 Ready-to-Use Protocols published by Jessica Kingsley Publishers. Currently, she maintains a private art therapy studio in Toronto, working relationally with clients, using a variety of creative approaches such as: creative arts therapy, play therapy, sand and other expressive arts therapies. She works with adults as well as latency age children and adolescents who struggle with issues related to a history of trauma, depression, anxiety, romantic problems, body image, existential/spiritual crises, attachment issues, and complicated grief.
Your Instructor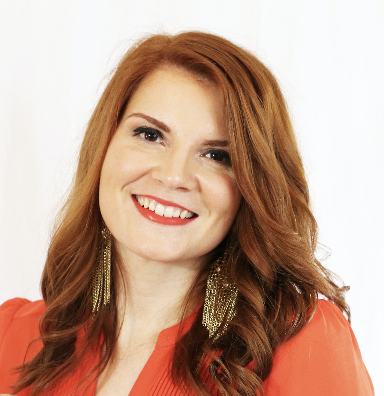 Briana MacWilliam is an author, educator and licensed and board-certified creative arts therapist with more than 15 years in the field, helping adults struggling with insecure attachment attract and/or cultivate loving relationships. Additional certifications in Reiki healing, EFT Tapping, andintegrative somatic trauma therapy with internal family systems theory, inform hertrademarked method, which utilizes a psycho spiritual approach to healing mind body and spirit. She is also the former director of continuing education for Pratt Institute in New York, and currently continues to provide continuing education for counselors and creative arts therapists in New York State, through her online school and website, creativeartstherapiesonline.com. To learn more about her offerings in personal development, you can visit her website at https://brianamacwilliam.com/.
.
Frequently Asked Questions
How will I receive the certificate?
Certificates are automatically generated after you have taken an online assessment and course evaluation, and sent to the email you used to enroll in the program.
What if I have more questions?
A reminder about self-study and continuing education:
In New York State, a self-study course can only equal 1/3 of the required contact hours for your license renewal. So, if your license renews in three years, you will require 36 continuing education contact hours, thus a maximum of 12 of those hours can be self-study. The rest of your contact hours must be live events.
If you have any problems or technical difficulties, please contact Briana MacWilliam at [email protected].
Briana MacWilliam, Inc. is recognized by the New York State Education Department's State Board for Mental Health Practitioners as an approved provider of continuing education for licensed creative arts therapists; #CAT-0014, and is also an approved provider of continuing education for licensed mental health counselors; #MHC-0224.
PLEASE NOTE: While some subject areas overlap in education, a course that includes art therapy directives does not qualify a counselor to practice art therapy, and similarly an art therapist is not qualified to practice as a counselor, without proper licensing. This is a completely self-directed course. Your continuing education contact hours will be attributed on the date that you submit the webform for your certificate of completion.