HEALING THROUGH THE CHAKRAS
A 7-week, self-directed online master class for the spiritual person who wants to experience massive transformations, taking a deep dive into the Chakras!


ARE YOU A SPIRITUAL PERSON WHO WANTS TO BE FREE OF ANXIETY, FEELING DIRECTIONLESS, UNGROUNDED, A LACK OF FOCUS, OR EMPATHICALLY OVERWHELMED BY EVERYONE ELSE'S ENERGY... BUT FEEL STUCK IN A SPIN CYCLE THAT BLOCKS YOUR PROGRESS, EVEN THOUGH YOU'RE DOING EVERYTHING RIGHT?
Healing through the chakras is a 7-week, comprehensive, online mastermind course created for healers, therapists and those who want to break out of old patterns and begin to make lasting positive changes in their lives.
This program is perfect for those who are sick and tired of feeling stuck in old patterns that block success, who want to feel happy and free from limiting beliefs that are keeping them small, and feel empowered and inspired to embrace the life they actually want!
3 AWESOME ASPECTS OF THIS PROGRAM THAT ARE TOTALLY UNIQUE...
1. This program combines practices in shamanism, psychology and creative arts therapies to provide an integrated and leading edge perspective on mental, emotional and spiritual health.
2. This program focuses not only on the benefits of activating your chakras, but also the explores the "shadow" aspect of each one, and the myths associated with them that hold us back.
3. This program includes both didactic lectures and experiential activities to stimulate both the mind and body; not only will you have increased insight and awareness, but you will feel yourself transforming, as well.
A MAJOR MISCONCEPTION THAT GIVES ENERGY WORK A BAD WRAP...
Most approaches in energy work focus on the benefits of activating the chakras, and emphasize a pure positive focus; negativity in any form only breeds more negativity. But this is an unsophisticated (and ultimately unsuccessful) approach.
THE TRUTH IS...
Because we are systematically trained out of having a deep connection to our inner being, we lack the proper vocabulary and discernment to be able to properly identify and name our affect states. You could think of "affect" as emotions, but that is only one facet of it, 'affect' is really more about your energy and the way the body expresses it, which we often translate into emotive states and then label as "feelings".
Because we are not adept at teasing out the subtleties of affect, we become overwhelmed and fearful, label most confusing or conflicted emotions as "bad feelings", banish them to the unconscious shadow, and then turn to short term escapes to find relief.
Most interpret this turning away as "positive focus" but it is really just an avoidance of fear, and that only draws more energy and focus to the thing you are afraid of, by virtue of the fact that you are pushing against it. Then, via the law of attraction (or "projected introjects"), you will call into your experience more of what you fear.
Shadow work is thus the deepest positive position you can take. Because when you dive into shadow work, you are assuming a positive stance towards that which you fear, "This is not 'bad' or 'good' it is an aspect of me that requires acknowledgement, attention, and integration. Once I can focus upon the acceptance and surrender to all that is me, with love, resistance will fall away."
This is the deepest acceptance of the premise that "Everything that happens to me is for my highest good and spiritual expansion." A resistance to that idea is the foundation of egoic attachment, and will create a barrier to manifesting what you desire, throwing your chakras out of balance.
THIS COURSE INCLUDES...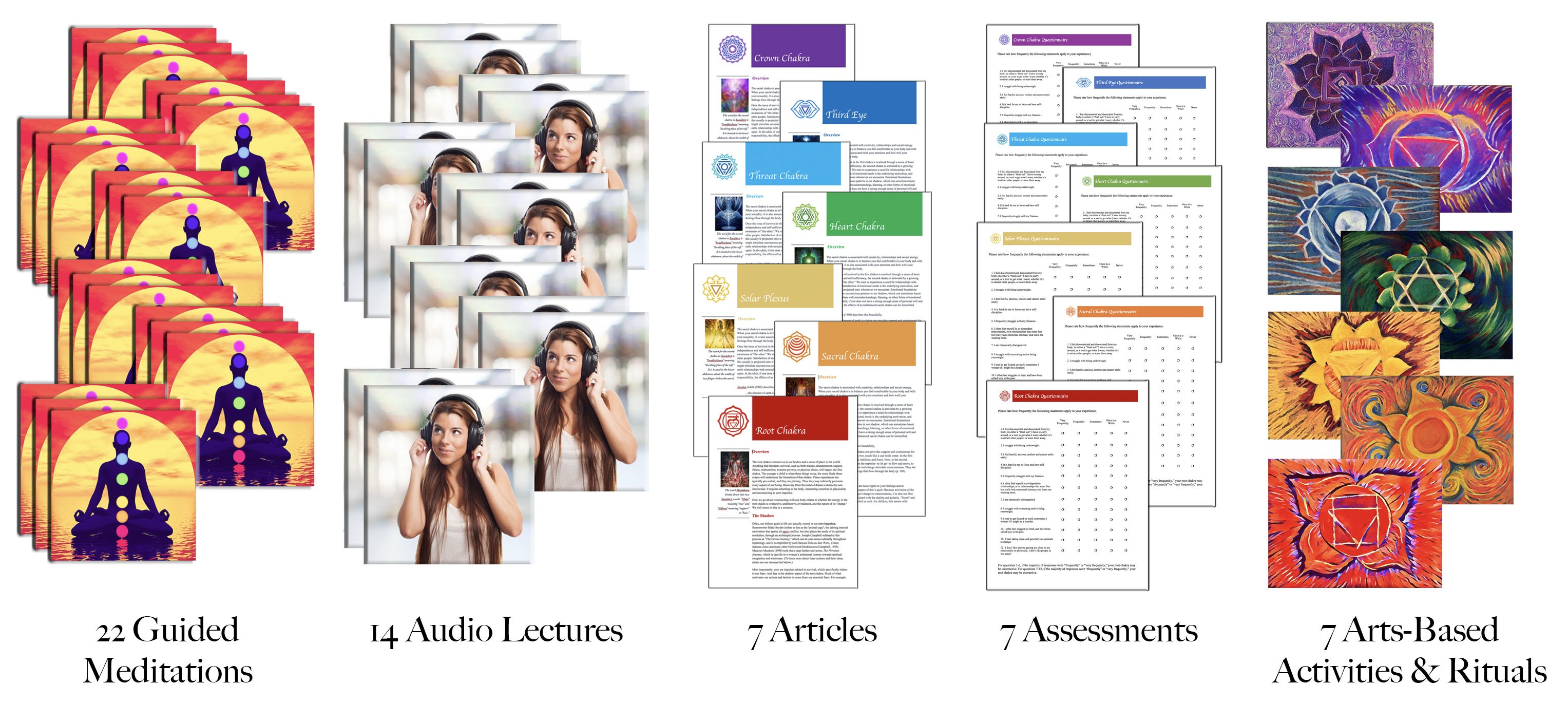 Unblocking a chakra requires addressing the problem on at least four levels:
1. Understanding the dynamics of that chakra.

2. Examining the personal history related to that chakras issues.

3. Applying creative interventions.

4. Balancing over and under active aspects of the chakra.
What makes this course different from other chakra courses out there, is that we combine our expertise and unique perspectives to address all four levels, in working with the chakras, releasing traumas and blockages stored in the body, mind and in the spirit!
Mind: You will receive 7 research articles and 12 audio lectures on the psycho-spiritual aspects of the chakras and how they may be impacted by developmental traumas.
Body: You will receive 21 guided meditations on clearing, affirming, activating and manifesting in each of the seven chakras. You will also receive a arts-based experiential for each chakra.
Spirit: You will receive a self-assessment for each chakra and a manifestation ritual to empower each of your chakras and make tangible changes in your everyday life.
YOU WILL LEARN...
The Root Chakra
The Root Chakra is related to basic feelings of safety, security (including having enough money), and body integrity. The shadow aspect is fear. In this lesson module, we explore attachment disturbances, and addictions.
The Sacral Chakra
The Sacral Chakra pertains to sexuality and emotions. In adulthood, this often manifests as intimate relationships. The shadow aspect is guilt. In this module, we explore healthy narcissism vs. destructive narcissism, and borderline personality as a result of self splits, and significant emotional trauma.
The Solar Plexus
The Solar Plexus is associated with self-esteem, strength of will, vitality, and a sense of purpose. The shadow aspect is shame. in this module we explore basic anxiety vs. anxiety as an integrating tendency, as well as define "ego integrity," and define the "false self" in the context of object relations theory.
The Heart Chakra
The Heart Chakra is associated with compassion, self-acceptance, and healthy relationships. The shadow aspect is grief and co-dependency. In this module, we explore complicated grief specifically, and the experience of co-dependency.
The Throat Chakra
The Throat Chakra is associated with communication and creative identity. The shadow aspect is lies and the inability to listen. In this lesson module we look more closely at false self disorders, and the humanistic approach to vibrational "congruency" and self-actualization. We also examine Carl Jung's approach to the "archetypal self."
The Third Eye
The Third Eye is associated with intuition and imagination. The shadow aspect is illusion. In this lesson module, we examine limiting beliefs and maladaptive ego defenses, such as projective identification, and experientially explore cognitive behavioral approaches with shamanistic visioning practices, to retrain negative thinking.
The Crown Chakra
The Crown Chakra is associated with knowledge, consciousness and spiritual connection. The shadow aspect is attachment.
In this lesson module, we explore mind/body splits, spiritual addiction, top-down vs. bottom up treatment approaches.
Class Curriculum
Introduction and Reminders
Available in days
days after you enroll
The Root Chakra
Available in days
days after you enroll
The Sacral Chakra
Available in days
days after you enroll
WHO ARE WE?
We-Kristen and Briana- met over a decade ago and worked together in a community center facilitating art therapy groups and therapy sessions for children, adults and seniors. After a year's time, we went our separate ways, until a decade later, Briana met with an energy healer, who recommended she work with a shaman. The healer gave Briana a YouTube link, referring her to the practitioner, in the video.
Guess who it was?
That's right, the lovely Kristen Von Foxx!
Briana was thrilled with the synchronicity and reached out to Kristen. When we reconnected, we found tremendous parallels in the paths we'd walked and the difficulties we'd faced, and overcome. We were just bubbling over with ideas and excitement about how we could bring our respective tools and talents together, to create a truly transformative course.
And voila... Here it is!
Here is a bit more about our individual backgrounds...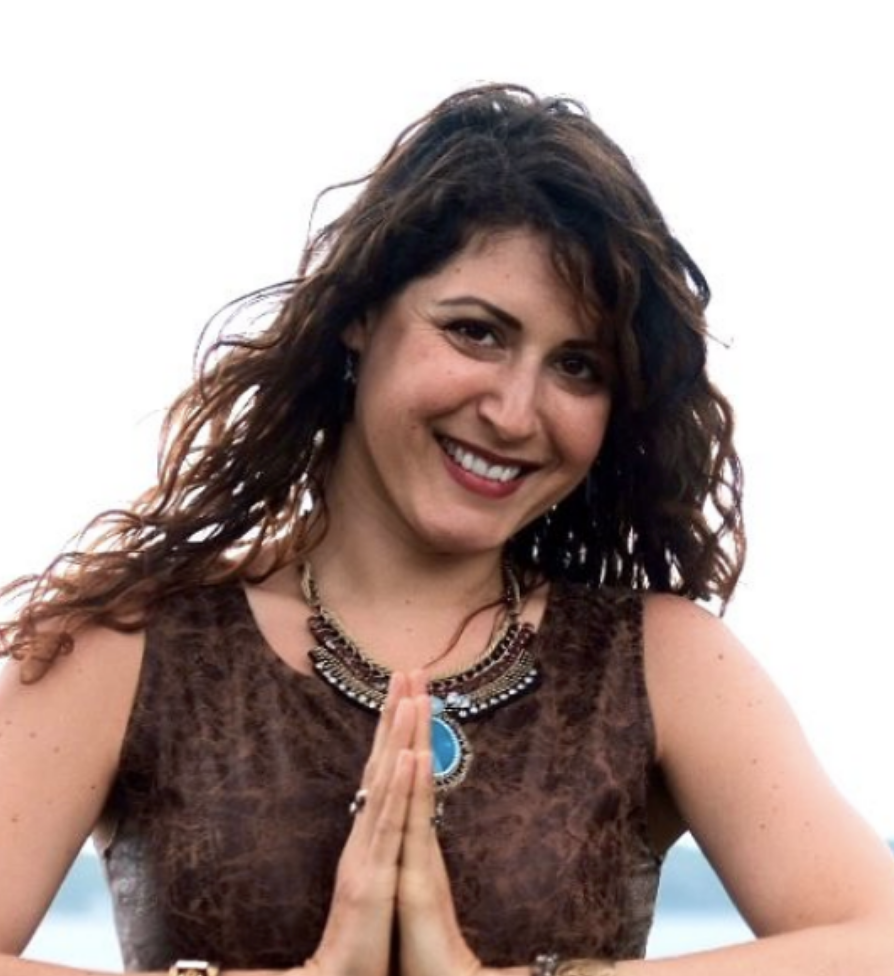 Kristen Von Foxx MPS, HC
Kristen has a Bachelors in Psychology, a Masters degree in Creative Arts Therapies, and a Certificate for Holistic Nutritional Counseling. She has studied with 10 different shamanic healers, some of which are still living in un-industrialized, indigenous communities. Yet she feels the real training qualifying her to empower those who have suffered from trauma, are her unique challenging life experiences that have shaped who she is today. Oh…and a TON of soul retrieval! Kristen has also published two books; her most recent publication explores soul retrieval specifically. You can learn more about Kristen's experience, services, and publications on her website, here.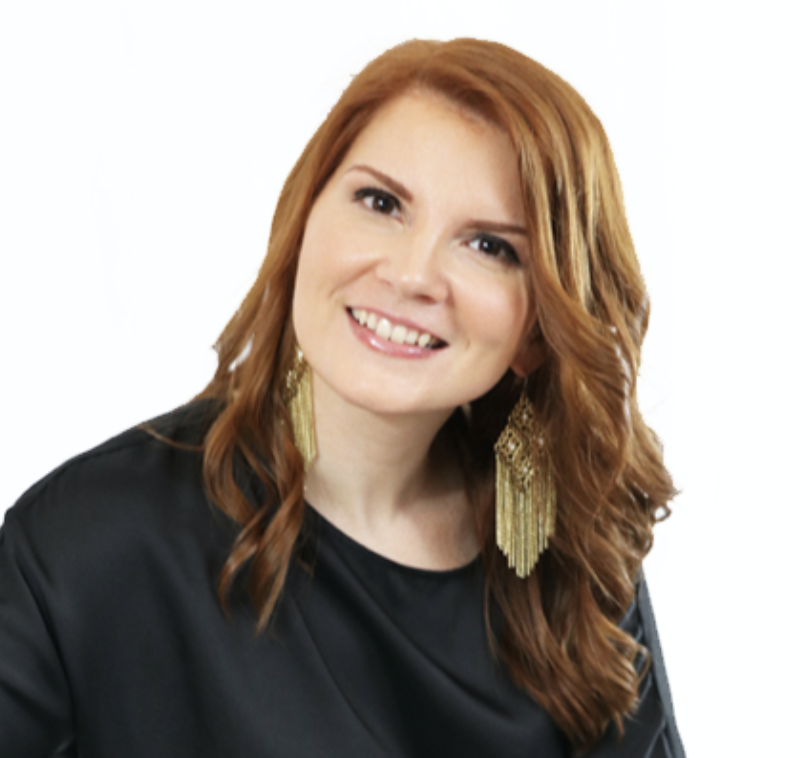 Briana MacWilliam MPS, ATR-BC, LCAT
After graduating from Pratt Institute's Creative Arts Therapies program in 2006, Briana worked predominantly with traumatized women and addiction, in hospital, school-based, community-based and day-treatment settings. She has held two directorial positions and was a research outcomes coordinator for four years, at the Amen Clinics, Inc.—a brain research and diagnostic facility. Currently, she is adjunct faculty at Pratt Institute, as well as the Director for Continuing Education for Pratt Institute's Creative Arts Therapies Department. She is also in private practice as a creative arts therapist and certified Reiki practitioner. She specializes in working with attachment wounds in adult romantic relationships and has edited and co-authored two textbooks with Jessica Kingsley Publishers. To learn more about Briana's experience, online course offerings, or publications , please see her website.

IF YOU ARE READY TO EXPERIENCE CLARITY WHERE THEIR WAS CONFUSION, FOCUS WHERE THEIR WAS DISTRACTION, EASE WHERE THEIR WAS ANXIETY, PLEASURE WHERE THERE WAS PAIN, AND SELF-SOVEREIGNTY WHERE THERE WAS SELF ABANDONMENT...IN ONLY 7 WEEKS...THIS WILL BE THE GREATEST GIFT YOU COULD GIVE YOURSELF, THIS YEAR.
AND THERE IS NO RISK INVOLVED, WITH A 14-DAY MONEY BACK GUARANTEE!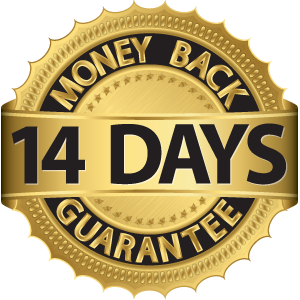 Frequently Asked Questions
When does the course start and finish?
The course starts now and never ends! It is a completely self-paced online course - you decide when you start and when you finish.
How long do I have access to the course?
How does lifetime access sound? After enrolling, you have unlimited access to this course for as long as you like - across any and all devices you own.
What if I am unhappy with the course?
We would never want you to be unhappy! If you are unsatisfied with your purchase, contact us in the first 14 days and we will give you a full refund.