LIVE Webinar: May 31st, 2017 @ 8pm
Applicable for self help and mental health professionals.

(1.5 Live event, continuing education contact hours for LCATs in New York State.)
At the inner core of each of us spin wheel-like energy centers or vortices. These energy centers are referred to as "chakras" and each one reflects an aspect of our inner and outer experience, as well as the degree of consciousness we have around those experiences.
When these chakras are in balance they are able to integrate mind, body, and spirit. They help us organize our life force energy, and provide a powerful tool for mental, emotional, spiritual, social, and physical growth. But when they are out of balance, we may find ourselves continually stuck in old patterns, unable to evolve or break free.
Do you ever find yourself struggling with...
Taking your dreams and desires to the next level?
Feeling stuck in your head?
Blockages that keep you from connecting to spirituality?
If so, you may be struggling with Crown imbalances.
These imbalances may lead to three common myths:
"It doesn't matter what I do, nothing ever changes."
"Releasing my commitments will allow me to become a more free, spiritual being."
"Life has no meaning."
But are these myths true, or simply the product of limiting beliefs?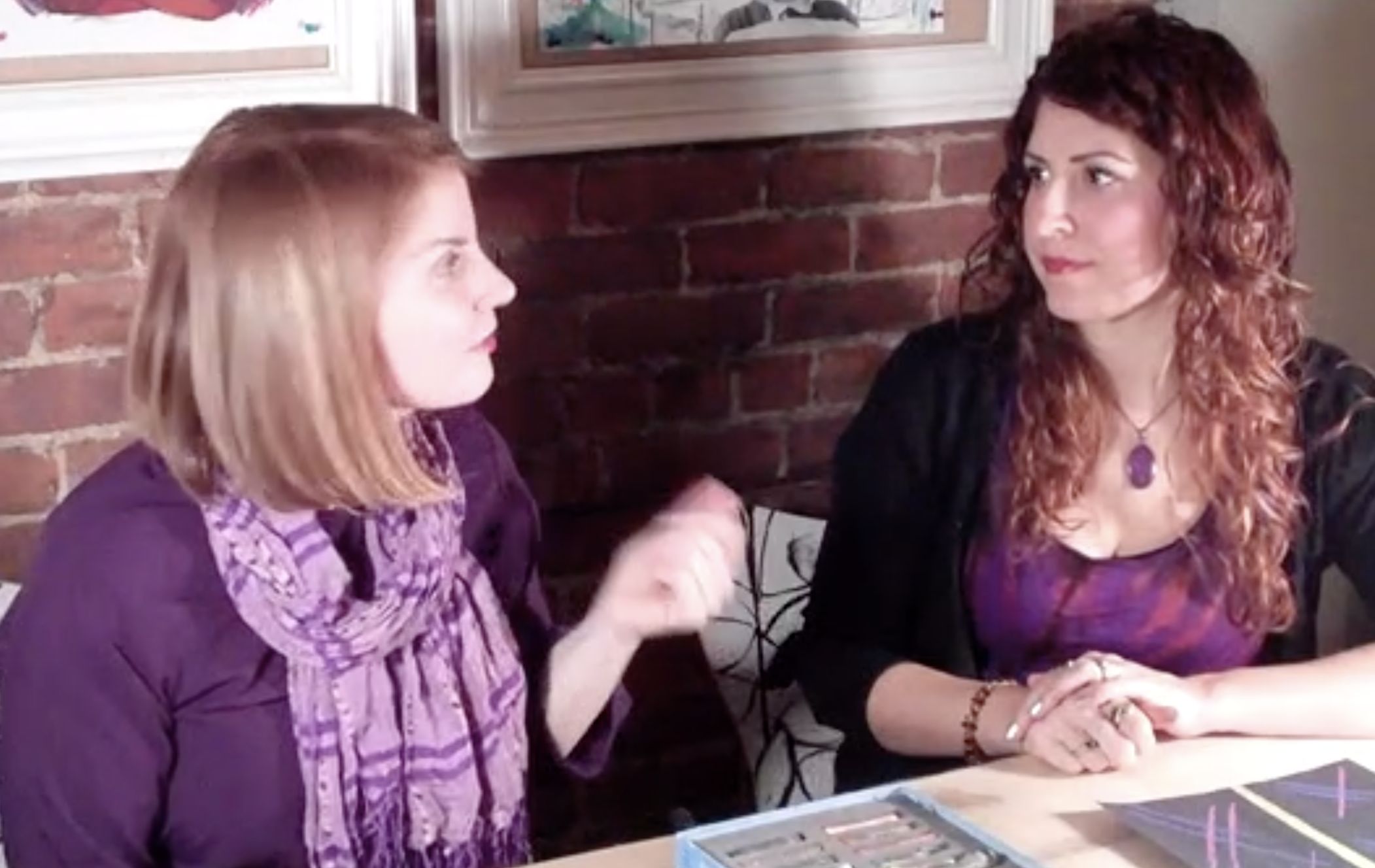 In this course, the Shamanatrix, Kristen Boyer MPS, HC and Briana MacWilliam ATR-BC, LCAT, will explore mindfulness-based practices in treatment, using the Crown as a frame for understanding the impact of energetic imbalances in the body. We will explore how these imbalances create limiting beliefs that perpetuate unhealthy patterns of living and loving, in adulthood.
Additionally, we debunk the above myths by exploring the the following truths:
Our beliefs shape our reality, and our reality shapes our beliefs.
You're commitments help you grow spiritually.
Spiritual skepticism and doubt blind you to the meaning and purposefulness of all that you do, and all that's around you.
After this webinar you will be able to…
Name the shadow aspect of the Crown.
Identify at least two observable behaviors of someone experiencing Crown imbalances.
Implement guided meditation and art making in working with Crown imbalances.
You will also receive…
A Guided meditation for the Crown
An outline of the presentation
Handouts to assist with working on Crown imbalances, in practice
A Free introductory Lecture to all 7 Chakras
A Free Introductory Guided meditation to all 7 Chakras
This will be a live webinar event, open to questions, comments and discussion with participants.
REMINDER: After enrolling in the course, you will receive an email with a link to complete your registration for the live event.
Subscribe to our newsletter to receive reminders and updates!
---
Please click here for Webinar FAQs.
---
If you have any problems or technical difficulties, please contact Briana MacWilliam at [email protected]
CreativeArtsTherapiesOnline.com is recognized by the New York State Education Department's State Board for Mental Health Practitioners as an approved provider of continuing education for Licensed Creative Arts Therapists. (#CAT-0014.)