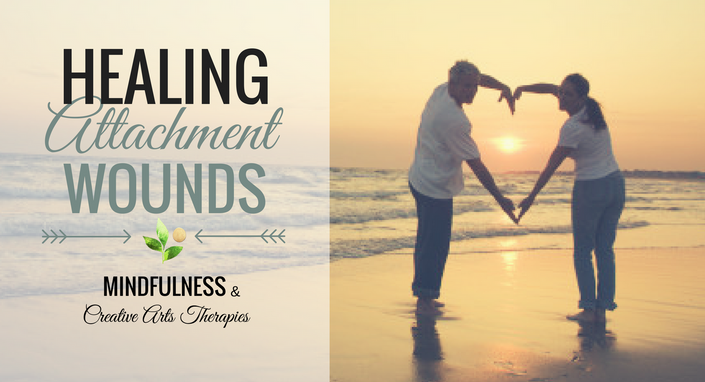 (LIVE) Healing Attachment Wounds with Mindfulness & Creative Arts Interventions
A 7-week, live group coaching program for insecure lovers looking for soul-shaking, passionate partnership.
Enroll in Course
A LIVE, ONLINE, GROUP COACHING PROGRAM THAT USES PSYCHO-SPIRITUAL APPROACHES IN ATTACHMENT THOERY AND CREATIVE ARTS INTERVENTIONS, TO TRANSFORM AMBIVALENT FEELINGS AND CALL IN A LOVING RELATIONSHIP, IN ONLY 7 WEEKS, WITHOUT HAVING TO ENDLESSLY TALK ABOUT YOUR FEELINGS, WITH NO TANGIBLE RESULT.
STRUGGLING WITH INSECURE ATTACHMENT?
MOST PEOPLE STRUGGLING WITH ANXIOUS ATTACHMENT , FIND THEMSELVES STUCK IN A CYCLE WITH PARTNERS THAT...
*Don't appreciate you, and take your generosity for granted

*Show up with fireworks one day, and then disappear without explanation the next

*Treat you like an intimate partner, but don't give you any physical intimacy

*Or they only seem to be interested in sex, but exclude you from other aspects of their lives

*Avoid labeling the relationship and make you feel neurotic for needing it

*Manage to stay aloof while rigidly controlling, often in passive aggressive ways

*Behave in a needlessly secretive fashion

*Ignore you for weeks then text "miss you" at 2am

*Display deep, genuine emotional availability one minute, and then do something to sabotage the intimacy you shared, the next
MOST PEOPLE STRUGGLING WITH AVOIDANT ATTACHMENT, FIND THEMSELVES STUCK IN A CYCLE WITH PARTNERS THAT...
*Are intrusive and over-controlling

*Monitor every move you make

*Have high demands and never give you any space

*Take everything personally, and over analyze everything you say

*Interpret most situations in the negative

*Press for too much too fast

*Don't respect your boundaries

*Expect you to read their mind, and blow up when you don't

*Are hot one minute and cold the next

*Send a lot of mixed signals and tend to play manipulative mind games

*Have low self-esteem and over-give, so as to obligate you to them
PEOPLE SEARCH FOR EXPLANATIONS OF THEIR PARTNERS BEHAVIOR AND HOW TO "MAKE THINGS WORK" BY GETTING THEIR PARTNER TO CHANGE FOR THE SAKE OF THE RELATIONSHIP, BUT HERE'S THE LIBERATING TRUTH: THE ONE COMMON DENOMINATOR IN ALL OF YOUR RELATIONSHIPS, IS YOU.
In my work as a creative arts therapist and energy healer, a combination of attachment theory and psycho-spiritualism fosters a dynamic and heart-centered approach to marrying the mind, body and spirit, so you can step more sovereignly into yourself, and become a creator of your love life, rather than just a survivor of it.
WATCH KIM'S INSPIRATIONAL STORY OF TRANSFORMATION, AFTER TAKING THE 7 EASY, FUN LESSONS.
Kim struggled with depression and anxiety, as well as falling into a roller coaster relationships. Learning about the neural mechanisms of attachment, the role of complicated grief, and using body activating experientials, were Kim's favorite aspects of the program.
"This program has done for me in 7 weeks what years of self-help books and cognitive therapy couldn't do."
-Kim Nava
YOU WILL LEARN...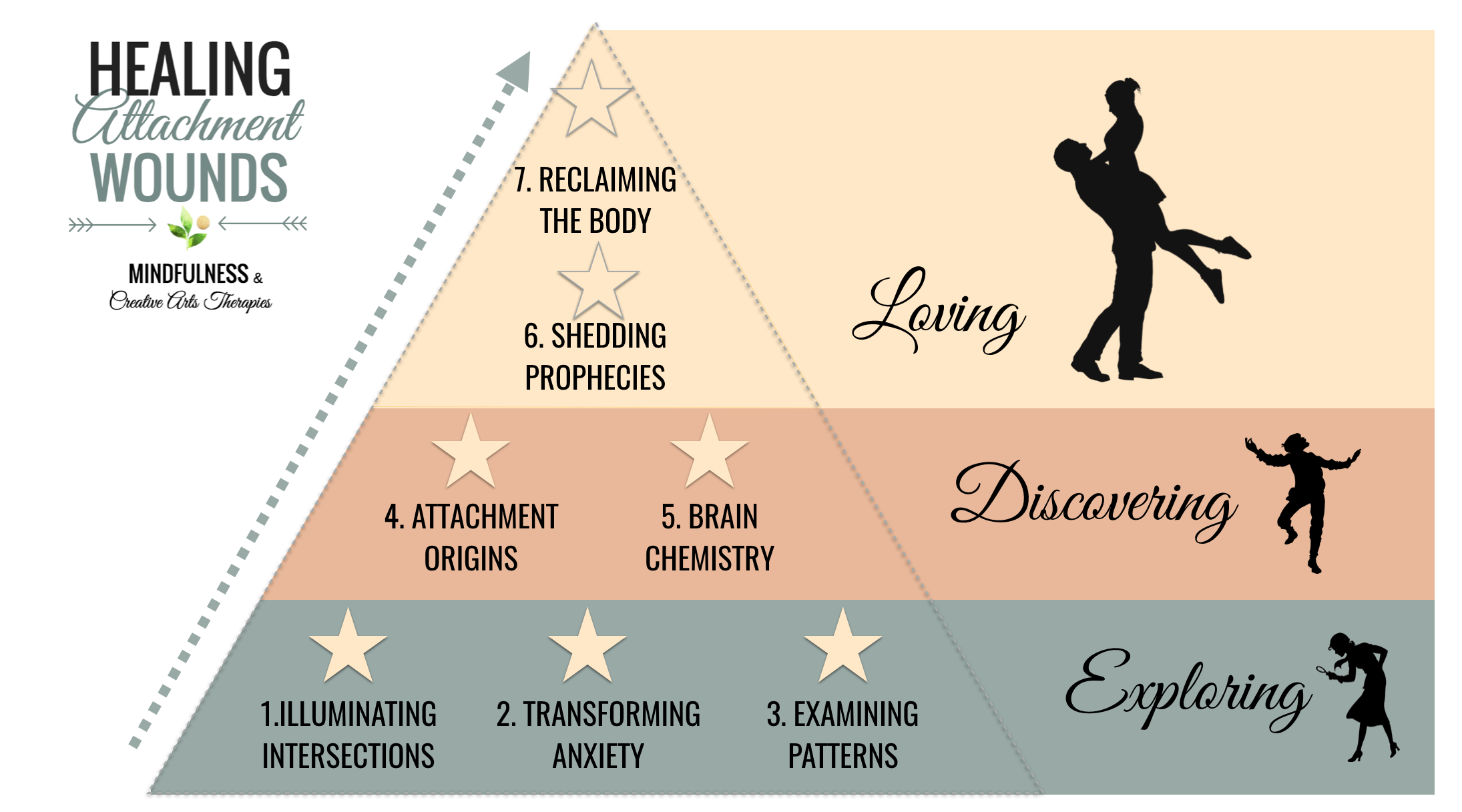 LESSON 1
The intersections between attachment, complicated grief and addiction. This first lesson takes you from feeling confused and oblivious to consciously aware of the negative impact complicated grief and short term escapes may have had on your attachment relationships.
LESSON 2
How to transform anxious feelings using guided visualizations. In this lesson you learn how to use natural imagery to organize your feelings in a non-threatening way, this takes you from feeling overwhelmed by and fearful of your feelings, to embracing them as important communicators of your intuition.
LESSON 3
In this lesson, you learn 6 signs of the anxious avoidant trap and the role of fantasy in "push-pull" relationships. This takes you from blindly falling into toxic situations, to being able to identify your patterns in love, and consciously extract meaning from them.
LESSON 4
4 Parenting styles and their potential impact on adult attachment relationships. This takes you from idealizing and romanticizing your childhood, to more compassionately understanding why and how you may have accumulated some emotional and energetic baggage that simply does not belong to you.
LESSON 5
The impact of 5 core brain systems and how they impact relationships. This takes you from feeling angry, resentful or baffled by your partner's behavior, to patient, accepting and aware of what makes them tick.
LESSON 6
How to identify and shed two types of limiting beliefs that keep you locked in a cycle of self-sabotage. This transforms your mindset from being locked in a cycle of self sabotage, to shedding those self fulfilling prophecies and opening yourself up to love.
LESSON 7
How to reclaim the sacred body and transform unprocessed rage through arts-based approaches and an inspirational story. This takes you from feeling fearful and disconnected from your body, to standing sovereign in your sacred temple, ready to give and receive love, beyond insecurity.
"Briana MacWilliam is the kind of teacher who gets down to the bone where the blood is hot and running. She will never point to a thing when she can show you it...Ms. MacWilliam is a challenger and comforter, a guide and a companion. She knows when to comfort and when to confront and most of all she has the timing of a professional actor. She knows when to drop the important stuff and she drops it on you form her own experiential core. She does not take you anywhere she is not willing to travel herself. She has a combination of grace and grit that make her a fantastic teacher and a fabulous clinician."

-Alan Pottinger
CHECK OUT STACY'S EXPERIENCE OF WALKING INTO THE LOVING PHASE AFTER EXPERIENCING A RADICAL SHIFT IN PERSPECTIVE.
Stacy came to purchase this course after dissolving a 17-year marriage and finding herself in a complicated, roller coaster relationship. Learning more about the framework of attachment theory, and the experiential exercises, including an exercise that involves creating a timeline and taking an inventory of your romantic history, were Stacy's favorite aspects of the program.
"I just think if anybody is struggling with a rollercoaster relationship, a push and pull dynamic, something where you find yourself wanting to be in one minute and out the next... this is the most helpful course. And I'm somebody who's been in therapy for four years. This is hands down the most helpful course I've ever done around these issues. It's super powerful, and I would say, just do it!"
-Stacy De La Rosa
THIS COURSE INCLUDES...




BONUS SESSIONS WITH GUEST PRESENTERS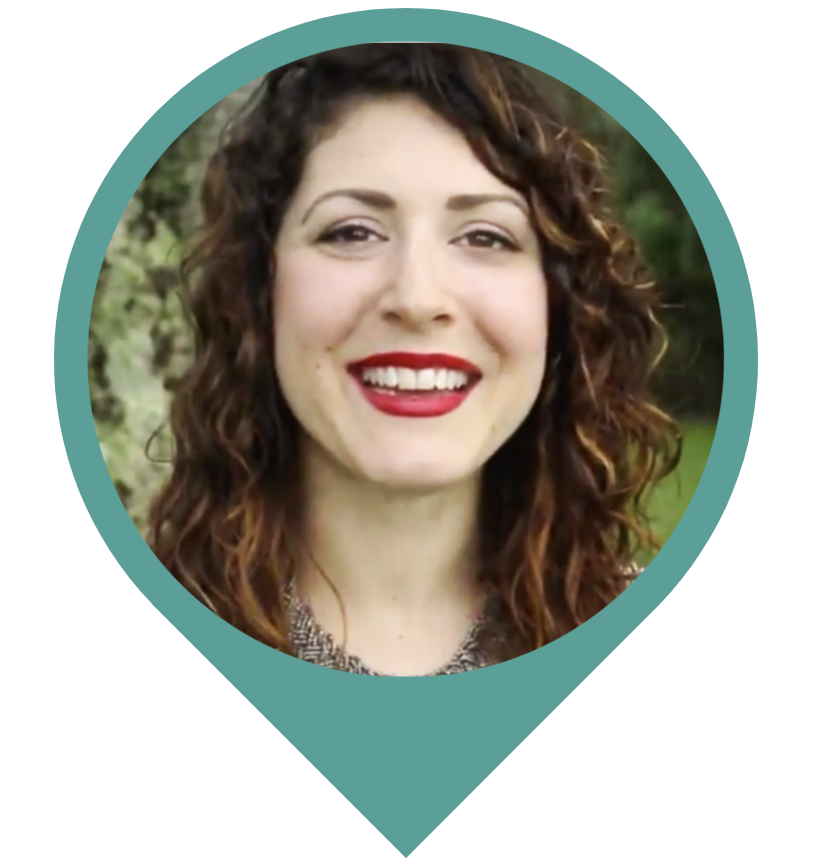 BONUS SESSION 1
Shaman and health coach, Kristen Von Foxx, MPS, HC, will take you on a guided shamanic journey to recovery and integrate your soul parts, in the Heart Chakra. Kristen has a Bachelors in Psychology, a Masters degree in Creative Arts Therapies, and her Certificate for Holistic Nutritional Counseling. She has studied with 10 different shamanic healers, some of whom are still living in un-industrialized, indigenous communities, including among the Shepipo people of Peru. Kristen brings a wide breadth of experience to her practice as a shaman, and specializes in soul retreival and dragon's blood medicine.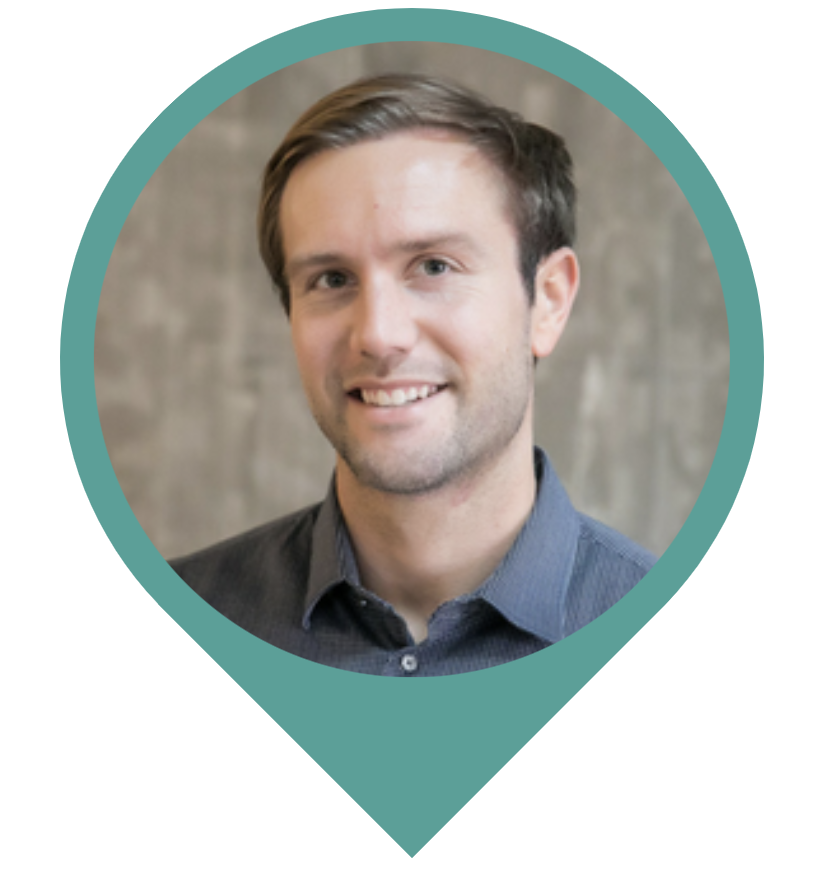 BONUS SESSION 2
Love and intimacy coach, Kyle Benson, will rock your world with a presentation on how to manage conflict in relationships. Kyle has dedicated his career to helping couples build "intentionally intimate relationships," and is a researcher at the Love Lab* in Seattle, Washington, at The Gottman Institute. His work has been featured in dozens of major media channels including Business Insider, U.S. News, The Chicago Tribune, Huffington Post, and more.Kyle's presentation shares years of evidenced-based research in what makes longterm relationships work, and how to mitigate the effects of the "four horsemen" in relationships: criticism, contempt, defensiveness and stonewalling. This is a bonus offer you won't want to miss!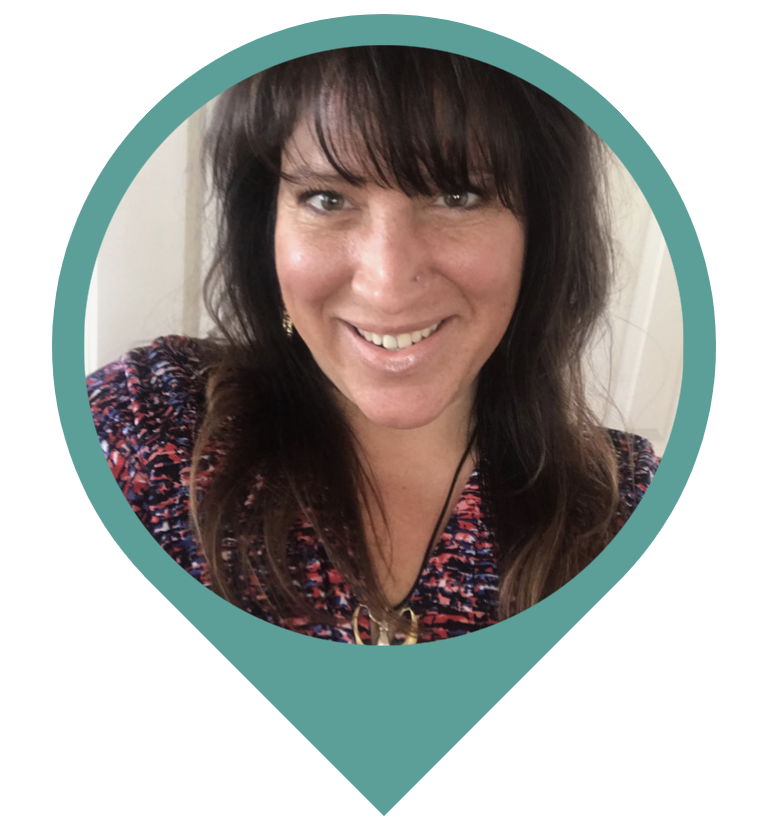 BONUS SESSION 3
Join Sacha Fossa to discuss sacred sexuality, and how we relate to our partners in the bedroom. Sacha Fossa is a sexual wellness and empowerment coach, educator, and holistic healing arts practitioner. She has an MA in Health, Arts & Sciences, is Planned Parenthood certified, is an Advanced Certified Tantric Educator and licensed Erotic Blueprint Coach™, with over 20 certifications in Healing Arts Therapies. Her passion is to help you create your best sex and love life, partnered or not.
"I am astounded by Briana's video series on attachment. This comes from someone (albeit a layman) who has read voraciously on the subject for 7 years now. There is insight and detailed explanations that simply can't be found anywhere except in her videos...She should have a cable show. The level of clarity provided is beyond anything I've seen."
-Jim Lembowski
CHECK OUT EVA'S TRANSITION FROM OVER-INTELLECTUALIZING AND ENDLESS INSIGHT, TO MAKING CONTACT WITH HER FEELINGS, AND EXPERIENCING TRUE SHIFTS IN HER BODY AND HER EMOTIONAL LIFE.
When Eva decided to purchase this course, she was intellectually able to see her unhealthy patterns of relating, but was unable to break out of them. The experiential activities allowed Eva to get in touch with her emotions and to release them. The modified family drawing activity which asks you to identify and express the energetic cords between family members was one of her favorite activities.
"Do not hesitate. Definitely take this course. I am sure you have read the books, I am sure that you have gone to a counselor, like I did, and it's intellectual. This course brings the experiential. It will bring the two things together. It will help you feel your emotions, go to your body, and process through that. Just do it. It's so worth it."
-Eva Alos Melchor
ARE YOU READY TO STEP INTO THE LOVING PHASE?
CHECKOUT HOW KETURAH LEARNED TO EXPRESS HERSELF CREATIVELY, AND MAKE CONTACT WITH FEELINGS THAT LOGIC AND RATIONAL INSIGHT COULDN'T TOUCH.
When Keturah decided to purchase this program, she was struggling with self-doubt, and beating herself up because not amount of logic or rational insight could change her feelings. Through this course, she gained a better understanding and empathy for herself, and felt artistically inspired; "I am finally beginning to feel what I need to feel." The guided meditations and arts-based activities were Keturah's favorite aspect of the program, because it allowed her to externalize her feelings and work with them in tangible ways.
"This course is not about getting your ex back, it is all about getting yourself back. This is an investment in something important, YOU. You could spend a lot more money on books and other programs (like I've done) and find your wheels spinning. If you do take the course, make the most of it, take your time and do every step and don't hold back when it comes to expressing your feelings creatively, you might surprise yourself."
-Keturah Jordan
Hi, my name is Briana, and I like burritos. Actually, burritos + a good movie = heaven, in my book. I also love romance novels and campy science fiction shows (anyone else a die-hard Supernatural fan?). I also love being my own boss. Doing what I want to do, when I want to do it. And treating work like play.
My passion for working with attachment wounds and personal development stems from a rocky childhood. As a child of divorce, I bounced back and forth between my parents, across state lines.We lived below the poverty line for much of my young life. In my parents, I had an example of hard work but constant struggle.
I became a high achiever to compensate. It served me well professionally, until my struggles with relationships in adulthood tore down everything I had accomplished.In adulthood, I experienced roller coaster relationships, and ultimately wound up a divorced, single mom.
Then, after losing my job due to budget cuts, within a six-month time frame, one after another, both my parents and my brother were diagnosed with serious, chronic illnesses.And the new partner I had fallen madly in love with– the one all the raw parts of myself wanted so desperately to please and keep – couldn't prioritize me. When he left, my heart broke anew. I felt my soul was split wide open.
As I came face-to-face with my greatest fears, I knew I had to find the grace on the other side, or collapse into a victimized identity.I decided that meant stepping into my own authority, on a spiritual level. And this gave me the motivation to radically change the way I was living, loving, working, and perceiving the world.
I dove straight down into my demons, while pursuing certification in Reiki (energy healing), building a private practice, and doing research for a book about attachment and grief. Ultimately, I found several other contributors willing to share their stories of grief, and we got it published!
Writing the book emboldened me to shed my shame, and talk about these things in a way I had never thought I would feel safe doing.This led to creating the curriculum for my online courses in personal development, and building an online community for support. Much to my delight, both caught fire, and I have never looked back!
CHECKOUT AMANDA'S JOURNEY TO DECODING THE PUSH-PULL DYNAMIC IN HER 9-YEAR MARRIAGE, AND DISCOVERING FEELINGS SHE NEVER KNEW SHE HAD.
Amanda was drawn to purchase Healing Attachment Wounds after hitting a rough patch in her 9-year marriage. She felt learning about attachment styles and why she was feeling the way she was feeling, helped her to be able to step back and observe her own behavior, rather than acting in the moment. It also helped her to see the root of her husband's behavior, and the push-pull dynamic in their relationship. Her favorite activities included the arts-based experientials, which opened up "new things" for her, and helped her release feelings she didn't realize were there. Her advice for anyone wanting to take the course, is to "Take it...it is definitely worth the investment."
FREQUENTLY ASKED QUESTIONS...
What is this program about?
Healing Attachment Wounds offers 7 creative, fun, easy lessons over the course of 7 weeks, and takes you from feeling lost and confused about your romantic relationships, to stepping into your fullest and most sovereign self, without having to talk in circles around your feelings for hours (or even years) on end, with no tangible result.
This course is currently offered as a LIVE group coaching program, starting May, 2019.
There are limited spots available, only 8-10 seats; it's an intimate experience!
Usually, it's only offered as self-directed course online, but because my live, six-month group coaching program,"Hungry Love," went so well, we decided to open up this course to live participation.
What will I learn?
The intersections between attachment, complicated grief and addiction.

How to transform anxious feelings using creative exercises and guided visualizations, and tap into your intuition.

Six signs of the anxious-avoidant trap, the 4 neuro-chemicals that make this a physically addictive relationship, and the role of fantasy in "push-pull" relationships.

Four Parenting styles and their potential impact on adult attachment relationships.

The impact of 5 core brain systems and how they impact relationships.

How to identify and shed two types of limiting beliefs that keep you locked in a cycle of self-sabotage.

How to reclaim the sacred body and transform unprocessed rage through arts-based approaches, and an inspirational story.
What makes this course different from any other course?
In my work as a creative arts therapist and energy healer, a combination of attachment theory and psycho-spiritualism fosters a dynamic and heart-centered approach to marrying the mind, body and spirit. This allows you to safely explore and experience your feelings in a creative and playful space, without having to talk in circles for hours on end, accomplishing insight but no real change.
There are three steps to this...
1. BODY ACTIVATION
With a blend of guided meditation and imagery, we gently titrate all that anxious energy stored up in your body and neural pathways surrounding your attachment experiences. This creates enough spaciousness in the body and in the brain to build NEW neural networks, in a healthier framework, using the language of the body and the unconscious.
2. EXPANDING CONSCIOUSNESS
To stimulate and activate your intellect and your creativity (which is usually a strength of people with attachment wounds!) I also provide demonstrations and psycho-educational videos and tutorials to help you re-frame your experiences. This help your re-write painful narratives into positive statements of belief that honor your values and create an openness to receiving the love you want.
3. EXPERIENTIAL EXERCISES
Experiential exercises are the means by which we draw insight into the body and allow ourselves to use metaphor, in order to integrate FELT experiences
Our toolkit includes...
Visioning vs Visualizing

Active imagination

Scribble drawings

Dominant and non-dominant writing

Focus wheels

Utilizing the group process

Role play
Is this a therapy group?
While I am a licensed psychotherapist, this is NOT a psychotherapy group, rather an experiential, psycho-educational, group coaching program. However, it may be useful in tandem with existing psychotherapy services.
It may not be suited for individuals who have a history of severe mental illness, a recent psychiatric hospitalization, or have had suicidal attempts (or ideations), self harming behaviors, or traumatic flashbacks, in the past six months.
Why join the live group coaching program, instead of purchasing the self-directed content?
Sometimes, it is hard to create the time, space and structure to really follow through on our commitment to personal development. A lot of times we struggle with "shiny object syndrome," purchase a course, say we will make the commitment, and never open it, or never finish it.
The Live component adds...
Accountability and structure

Group support and feedback

Personalized feedback from me, relevant to your specific situation

A chance to connect with others in a similar situation, who are beyond quick fixes and ready to dive into the real work.

Access to the above bonuses, and expert feedback
How do the live calls work?
After enrollment closes, the members will be polled to determine the best dates and times to host the live group coaching calls, for everyone. The calls will be hosted for 1-1.5 hours, on a weekly basis. The course curriculum will last 7 weeks, and then the bonuses will be offered after that, dates TBD.
What if I miss a live call?
Lifetime access to the replays of the live calls will be available inside your course dashboard materials.
How long do I have access to the content?
You will have lifetime access to all the content, including any upgrades or changes made to the content, in the future.
What if I change my mind?
There are NO REFUNDS for the live group coaching program. Since the size of the group is so small, we need to be certain you are going to stick around, from the get go.
What if I have more questions?
Please contact us at [email protected], or [email protected] Alternately, (and for the fastest response) you can post a question in the Private Facebook Group Feed and tag me @BrianaMacWilliam or our group admin, @KatieLewisClark.
"I thoroughly enjoyed the lectures and the assignments. My favorite exercise was the meditation about fear and shining the light on what is hidden. It resonated deep within me. My aha moment came through examining my limiting beliefs. I have been able to process, understand, and forgive myself for my part of some of the issues my late husband and I had. This has been restorative for me. I absolutely enjoyed your delivery, your humor, and your ability to help me delve deep into my own process."
-Laurie G.