Do you find yourself struggling with:
Intimate relationships and getting your needs met?
Constantly seeking new relationships and surfing online dating sites?
Perpetually stuck in one dissatisfying, co-dependent relationship after another?
Avoiding your feelings because they lead to constant worrying?
Poor body image and loose sexual boundaries?
A lack of meaning and purpose?
Using food, drugs, alcohol, sex or other behaviors to cope with anxiety?
A history of anxiety, impulsivity, depression or trauma?
Mindfulness and creative arts therapies and can help you achieve:
Healthier relationships
Improved self esteem
A deeper sense of meaning and purposefulness
Control of compulsive and/or addictive behaviors
Strong personal boundaries
Creative Arts Therapy is a form of psychotherapy that uses art and other forms of expression to explore therapeutic issues. Creativity is the language of the unknowable, divinely loving, and magical part of ourselves that needs to be unearthed and recovered, in order to heal, in all facets of our lives.
Mindfulness is a form of attending to the body, and being full present and consciously aware of the NOW. This often involves various meditation practices, but body activation can take on many forms. And this is ESSENTIAL, particularly with attachment wounds, because it is so EMBODIED.
Most people know EXACTLY what their issues are, so insight is NOT a problem for them. BREAKING the PHYSICAL AND EMOTIONAL ADDICTION they have to reliving and attracting that same romantic scenario over and over again--that's the real rub.
In my practice, I like to play with metaphor, mindfulness, and energetic activation in the body, which includes surrendering to the moment and embracing what is without feeling pressured to change it.
Self-compassion is at the root of my therapeutic philosophy.
Through a self-directed framework, this course offers individuals who suffer with attachment wounds the opportunity to revisit and revise damaging old patterns of living and loving, while helping you to construct more positive narratives and a stronger relationship to your FEELINGS without becoming overwhelmed, distrustful of yourself, or too scared so you shut down and runaway.
This course drips 7 sessions over the course of 7 weeks, and takes you through the Exploring, Discovering and Loving phases of your journey.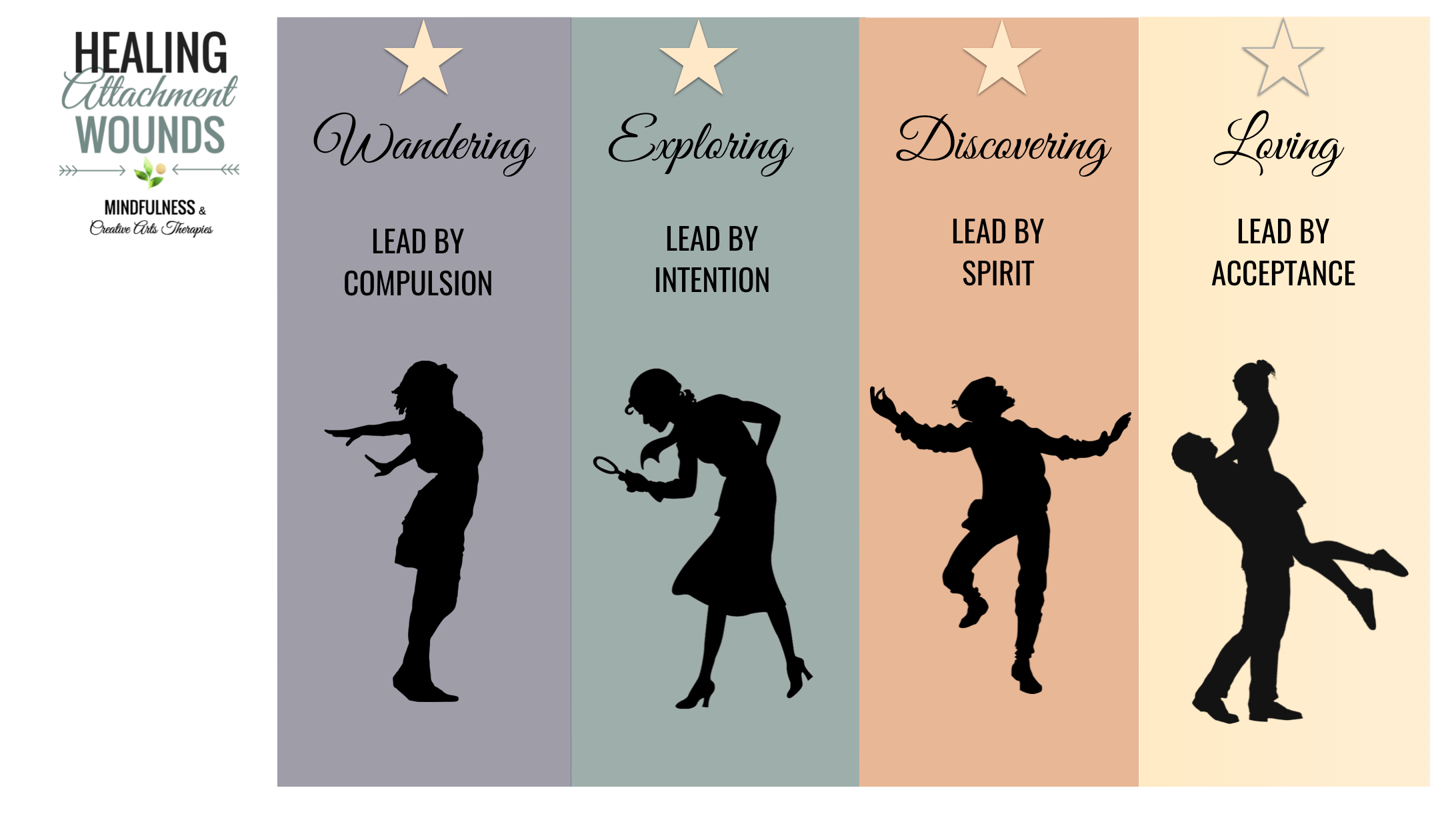 Here's how it works, in only two simple steps:
1. With a blend of guided meditation and imagery, we gently titrate all that anxious energy stored up in your body and neural pathways surrounding your attachment experiences. This creates enough spaciousness in the body and in the brain to build NEW neural networks, in a healthier framework, using the language of the body and the unconscious.
2. To stimulate and activate your intellect and your creativity (which is usually a strength of people with attachment wounds!) I also provide demonstrations and psycho-educational videos and tutorials to help you re-frame your experiences. This helps you to see your triggers and put the breaks on before you end up driving over that cliff again!
Basically, this course brings your mind and your body into couples therapy, and teaches each party how to communicate in each other's language.


EXPLORING
1. Attachment, Complicated Grief and Addiction: Illuminating the Intersections
This first lesson takes you from feeling confused and oblivious to consciously aware of the negative impact complicated grief and short term escapes may have had on your attachment relationships.
2. Transforming Anxious Feelings
In this lesson you learn how to use natural imagery to organize your feelings in a non-threatening way, this takes you from feeling overwhelmed by and fearful of your feelings, to embracing them as important communicators of your intuition.
5. Examining our Love Patterns
In this lesson you learn six signs of the anxious avoidant trap and the role of fantasy in "push-pull" relationships. This takes you from blindly falling into toxic situations, to being able to identify your patterns in love, and consciously extract meaning from them.
DISCOVERING
3. The Origins of Attachment
In this lesson we examine parenting styles that impact specific attachment styles, which takes you from idealizing and romanticizing your childhood, to more compassionately understanding why and how you may have accumulated some emotional and energetic baggage that simply does not belong to you.
4. Brain Chemistry and Relationships
In this lesson, you learn about the impact of attention deficit, and five core brain systems on how you may be relating to your partners. This takes you from feeling angry, resentful or baffled by your partner's behavior, to patient, accepting and aware of what makes them tick.
LOVING
6. Shedding Self Fulfilling Prophecies
In this lesson you learn about two types of limiting beliefs and how these may be preventing you from finding the love you want. This transforms your mindset from being locked in a cycle of self sabotage, to shedding those self fulfilling prophecies and opening yourself up to love.
7. Reclaiming the Sacred Body
In this lesson, I share a personal and experiential example of how to use embodied arts-based approaches to working with unprocessed rage, and the energy tied up in it. You are also taken on a guided journey to recover split off aspects of your emotional body. This takes you from feeling fearful and disconnected from your body, to standing sovereign in your sacred temple, ready to give and receive love, beyond insecurity.
What are the benefits?
In a nutshell, healthier relationships. But honestly, that doesn't go far enough. What does a "healthier relationship" LOOK like? What do people in healthy relationships do?
Communicate in ways that promote mirroring, empathy and validation
Listen to their partners, and express themselves with authenticity
Use the word "love" with sincerity and a depth of meaning
Do what they say, and say what they mean
Make time during every day to pay at least one hour of solid, undivided attention to each other
Plan trips and adventurous vacations together
Read the same books and talk about them
Plan rituals around watching your favorite TV shows together
Divide domestic responsibilities equally and/or have a mutually agreed upon contract for how to handle the routines and everyday necessities of life…
Give each other space and don't feel insecure or jealous about it
Partners don't obsess over how long it takes one to text the other back
A partner doesn't shut down or threaten to leave when the other partner "doesn't behave"
Voicing their concerns WHEN THEY HAVE THEM, rather than pushing it down out of a fear of being too "needy" or feeling vulnerable to weakness and ultimate rejection and abandonment
Viewing arguments as a necessary part of deepening intimacy and getting to know and love your partner MORE for WHO THEY ARE, not just for the make up sex that only masks the problem and makes your physical addiction to them worse
I could go on, but you get the idea. Does this sound like something you can picture? More importantly, does it sound like something you want?
On a scale of 1-10, 1 being "unable", and 10 being "fully capable", how well do you think you can get their on your own?
How well do you think you can get there WITH HELP?
Let this course be your first step.
TESTIMONIALS

"Briana MacWilliam is the kind of teacher who gets down to the bone where the blood is hot and running. She will never point to a thing when she can show you it...Ms. MacWilliam is a challenger and comforter, a guide and a companion. She knows when to comfort and when to confront and most of all she has the timing of a professional actor. She knows when to drop the important stuff and she drops it on you form her own experiential core. She does not take you anywhere she is not willing to travel herself. She has a combination of grace and grit that make her a fantastic teacher and a fabulous clinician."
-A.P.
"I am astounded by Briana's video series on attachment. This comes from someone (albeit a layman) who has read voraciously on the subject for 7 years now. There is insight and detailed explanations that simply can't be found anywhere except in her videos...She should have a cable show. The level of clarity provided is beyond anything I've seen."
-J.L.
"Wow! I am catching my breath and wiping my tears...What an incredible class, thank you so much."
-M.G.
"This was amazing! I am so inspired by the vulnerability present here within the videos! As a Dance/Movement Therapist, I was definitely acknowledging how moved I was...which because it is integrated into my body, I will definitely remember it."

-C.G.
"This reminded me about the depths of attunement and understanding that are needed to facilitate true healing. It's weird how easy it is to forget that! I'll definitely be revisiting my counseling approach with some clients - finding, in particular, where self-compassion should be prioritized over self-esteem."

-H.W.
---
Are you a licensed creative arts therapist (LCAT) in New York State looking for continuing education contact hours?
If you are a licensed creative arts therapist in the state of New York, than you are probably interested obtaining the 6.0 self-study continuing education contact hours for this course!
In order to obtain these contact hours you will need:
To complete ALL Lesson modules
To complete a course evaluation
To complete a graded learning assessment
The overall learning objectives for this course include…
The ability to identify at least one symptom of complicated grief.
The ability to define two different types of anxiety.
The ability to identify at least one neurochemical that impacts the brain in the context of roller coaster relationships.
The ability to name at least one parenting style that impacts insecure attachment.
The ability to name at least one of the "5 Big Bosses" of the brain, and how it may impact the way we relate.
The ability to name at least one of two types of limiting beliefs.
The ability to name one of four emotions that must be processed with attachment wounding.
A reminder about self-study and continuing education:
For LCATs in New York State, a self-study course can only equal 1/3 of the required contact hours for your license renewal. So, if your license renews in three years, you will require 36 continuing education contact hours, thus a maximum of 12 of those hours can be self-study. The rest of your contact hours must be live events. This includes online webinars, which CreativeArtsTherapiesOnline.com will be offering on a monthly basis, starting in February of 2017. All enrolled students will be updated on new live and self-study course launches. So keep an eye out for our newsletter!
If you have any problems or technical difficulties, please contact [email protected]
CreativeArtsTherapiesOnline.com is recognized by the New York State Education Department's State Board for Mental Health Practitioners as an approved provider of continuing education for Licensed Creative Arts Therapists. (#CAT-0014.)
---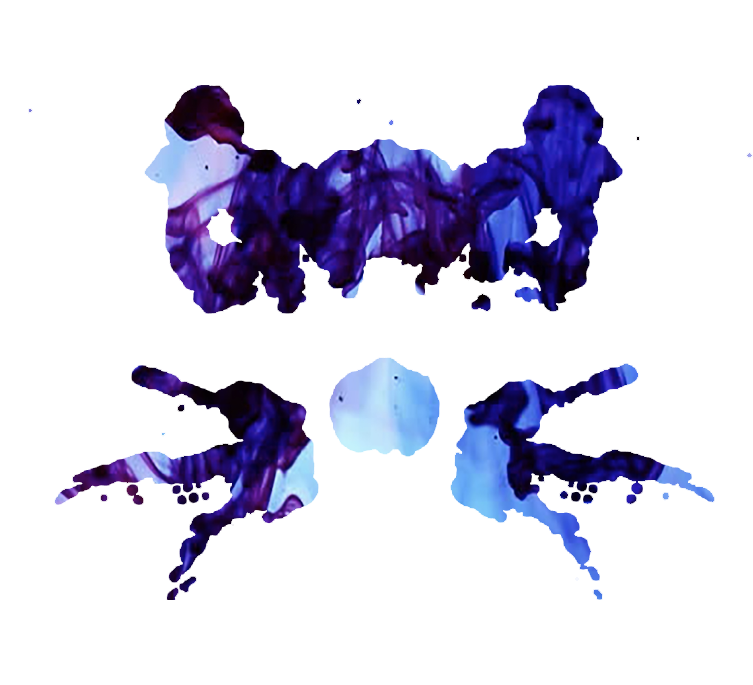 If you have any problems or technical difficulties, please contact [email protected]