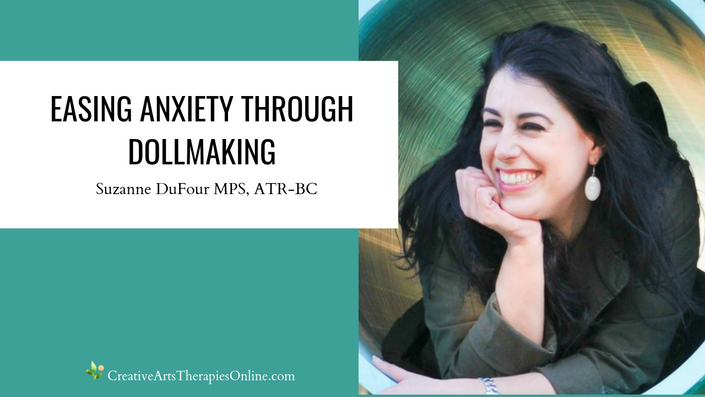 (Self Study, 1.5 CEs) Easing Anxiety through Doll Making


This self study is worth 1.5 continuing education contact hour for LCATs in New York state.
COURSE DESCRIPTION
When a person creates a doll they are connecting with the materials through a multi sensory experience. The feel of the fabrics, baubles and other objects gathered followed by the process of piecing together of these objects serves both as a metaphor of self and connect one with their senses. The metaphor of taking a "pile" or "mess" of disorganized pieces and creating a new cohesive connection between the materials show the individual that it is possible to reframe the situation when they are feelings of being anxious. In this workshop participants will learn techniques to ease anxiety though therapeutic doll making.

LEARNING OBJECTIVES

Participants will be able to assess when doll making can be useful when working with anxiety.

Participants will be able to identify three types of dollmaking techniques.

Participants will be able to create a doll based on one of the techniques discussed.
SUPPLIES
This is an experiential workshop! If you wish to participate, please bring the following materials to the presentation.

Doll pins or Wood Doll Pins . ( Straight Clothespins that don't have the metal spring)
Doll Pin stands
Yarn
Pipe cleaners
Hot glue gun & Glue sticks
white glue
Markers
Paints
2 or 3 brushes ranging from Very tiny for details to medium size.
Colored pencils
Scissors
Trimmings and Bits (ex. Wool, beads buttons, ribbons, fabric scraps, fancy paper scraps, etc)
A reminder about self-study and continuing education:
For LCATs in New York State, a self-study course can only equal 1/3 of the required contact hours for your license renewal. So, if your license renews in three years, you will require 36 continuing education contact hours, thus a maximum of 12 of those hours can be self-study. The rest of your contact hours must be live events. This includes online webinars, which CreativeArtsTherapiesOnline.com will be offering on a monthly basis, starting in February of 2017. All enrolled students will be updated on new live and self-study course launches. So keep an eye out for our newsletter!
If you have any problems or technical difficulties, please contact Briana MacWilliam at [email protected]
Briana MacWilliam, Inc. is recognized by the New York State Education Department's State Board for Mental Health Practitioners as an approved provider of continuing education for licensed creative arts therapists #CAT-0014.
Your Instructor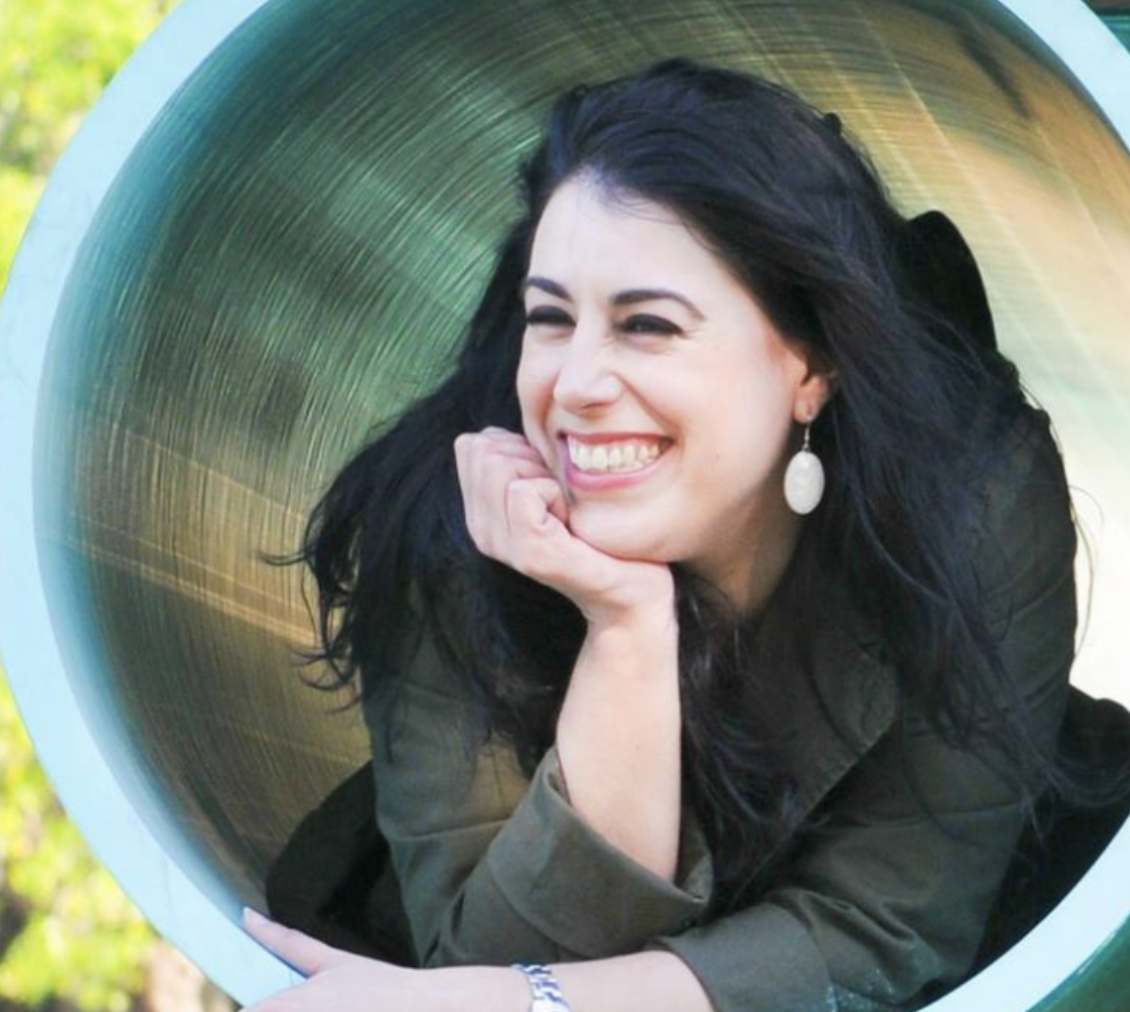 Suzanne DuFour MPS, ATR-BC is a Registered Board Certified Art Therapist and holds a Masters of Professional Studies from The School of Visual Arts in NYC. She currently works as an art therapist in private practice and online creating courses such as this one. She has previously gained experience working with teens who have experienced addiction, trauma, neglect, physical and sexual abuse, depression, anxiety and mood disorders, individuals on the autistic and special needs spectrum (both adults and children), individuals living with HIV/AIDS and with children in both private and public school settings ( K-6). Suzanne is currently on the board of the New Jersey Art Therapy Association as the Vice President.
Course Curriculum
Presentation Lecture
Available in days
days after you enroll
Course Materials
Available in days
days after you enroll
Frequently Asked Questions
How do I attend a live event online?
Each month we will send out reminders and notifications by email, for the upcoming live presentations. If you would like to attend you will need to purchase the individual course that will give you access to the evaluation and learning assessment, which will trigger your certificate. After your purchase, you will be given a special link that allows you to register for the live event itself. A live event online counts the same as an in-person event (according to the New York State Office of Professions), because the presenters are available to answer questions in real time. If you belong to our membership program, on a monthly basis, you will receive a direct link that allows you to join the live presentations for free. So keep an eye on your email!
How will I receive the certificate?
Certificates are automatically generated when you complete a webform, after you have taken an online assessment and course evaluation. It will be sent to the email you used to enroll in the program.
Do you keep track of my hours?
Yes. Once you enroll in the school (whether it is through our membership program or for purchasing an individual course) a personal dashboard is created for you through "myTeachable." With your username and login, you can always come back to your dashboard, which keeps track of all your courses and contact hours.
How does the membership program work?
After you sign up for a subscription, you will receive unlimited access to a library of self-studies, as well as free registration to our monthly, live event continuing education presentations. Each month, the recordings of the live presentations are added to the library as self-studies. So, the library is always growing with new content, and you never miss a presentation.
What if I have more questions?
Briana MacWilliam, Inc. is recognized by the New York State Education Department's State Board for Mental Health Practitioners as an approved provider of continuing education for licensed creative arts therapists #CAT-0014.