This self-study course is worth 1.0 continuing education contact hour for LCATs in New York state.

COURSE DESCRIPTION
Songs resonate deeply through our lives – and our clients' lives – and are intimately connected to emotions, thoughts, and memories. This presentation will explore various types of songs, the practice of mindful listening, and how songs can be a powerful tool for deepening therapeutic insight and connection with clients.
LEARNING OBJECTIVES
1. Participants will be able to identify at least three different types of songs.
2. Participants will be able to articulate at least two specific guidelines for mindful song listening.
3. Participants will be able to identify three ways that songs can be used for processing clients and deepening therapeutic insight.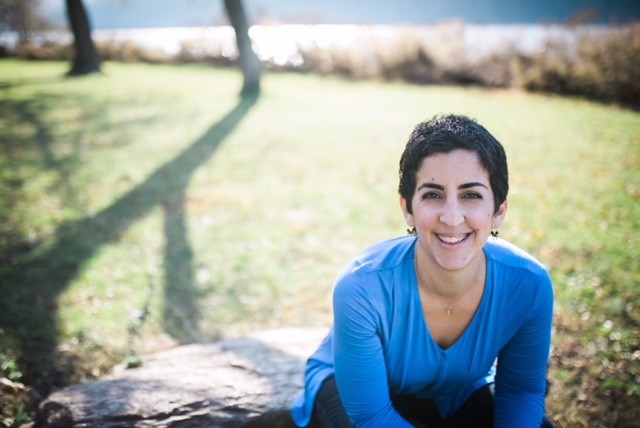 Maya Benattar, MA, MT-BC, LCAT is a music therapist and psychotherapist in private practice in Midtown Manhattan (NYC). She specializes in helping women who are struggling with anxiety, perfectionism, or developmental/intergenerational trauma learn to be gentler with themselves, slow down meaningfully, and connect with their strong, confident voices. In addition to her clinical work, Maya offers supervision/consultation for other therapists, provides professional development and wellness workshops, and offers online and in-person Reclaim Your Rhythm workshops for helpers and healers. Maya received her master's from New York University, and has completed postgraduate training in vocal psychotherapy and creative arts therapies in trauma treatment. She has a decade of diverse clinical experience in medical, educational, community, and private practice settings. For more information about Maya and her work, visit her website at www.mayabenattar.com You can also find her on Instagram, Facebook, and Twitter. Instagram: www.instagram.com/mayabenattar Facebook: www.facebook.com/mayabenattarlcat Twitter: www.twitter.com/mayabenattar

---
A reminder about self-study and continuing education:
For LCATs in New York State, a self-study course can only equal 1/3 of the required contact hours for your license renewal. So, if your license renews in three years, you will require 36 continuing education contact hours, thus a maximum of 12 of those hours can be self-study. The rest of your contact hours must be live events. This includes online webinars, which CreativeArtsTherapiesOnline.com will be offering on a monthly basis, starting in February of 2017. All enrolled students will be updated on new live and self-study course launches. So keep an eye out for our newsletter!
If you have any problems or technical difficulties, please contact Briana MacWilliam at [email protected]
CreativeArtsTherapiesOnline.com is recognized by the New York State Education Department's State Board for Mental Health Practitioners as an approved provider of continuing education for Licensed Creative Arts Therapists. (#CAT-0014.)