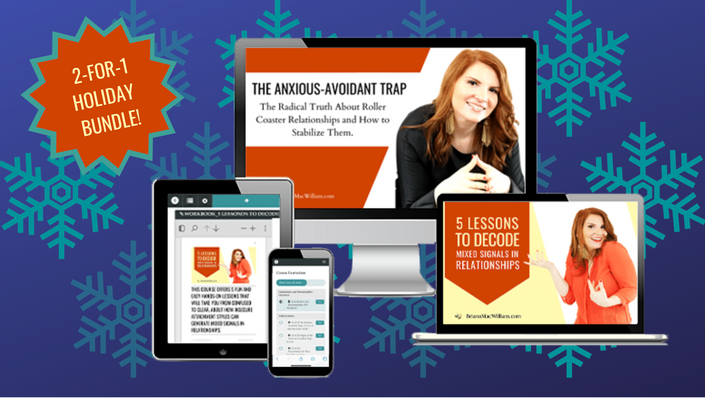 2019 2-for-1 Holiday Bundle
The Anxious Avoidant Trap + Decode Mixed Signals in Relationships
Are you sick of getting caught in roller coaster relationships, only to wind up hating how much you love your partner? And no matter what your rational mind tells you, your heart just can't seem to let them go? If so, its likely you are struggling with mixed signals in relationships, and could even be caught in the anxious-avoidant trap.
Do you find yourself walking on eggshells around your partner, constantly initiating everything, slipping into people-pleasing, feeling confused about what they really want, doubting yourself and assuming you must be "too intense" or "too needy"?
Even minimal bids for contact are treated like a HUGE inconvenience and burden, when most people would consider it a baseline requirement for a loving relationship!
On the other hand, maybe you get caught in relationships where your partner starts out admiring and accommodating, but eventually ends up criticizing and over-controlling every move you make.
They never seem satisfied with what you contribute to the relationship, and seem to need constant reassurance.
If you want space, they get jealous and invade your privacy. No matter what you do, they just don't seem to trust you.
If either of these scenarios sound familiar, you may be struggling with one of two things: 1) A genuine conflict of communication styles or 2) Conflicting attachment styles.
First, your communication style is simply the way you receive, interpret, and respond to information. It can be colored by the lense of our previous experiences, but also socio-cultural factors, brain chemistry, and even gender. In learning how to speak a partner's language, you can quell much of the conflict in the relationship...if this is truly the only issue.
Secondly, attachment styles are 4 unique blueprints for how you've learned to give and receive love in your childhood, but also through your adult romantic relationships. Your blueprint is often a good indicator of how much closeness or space you desire, when it comes to emotional intimacy.
*Individuals that want a lot of closeness with a partner, typically have anxious attachment; I call them "Open Hearts."
*Individuals who want more space, usually have avoidant attachment; I call them "Rolling Stones."
*Individuals that both want and fear closeness, are sometimes considered fearful avoidant or disorganized; I call them "Spice of Lifers."
*Individuals who are comfortable with both closeness and separateness in relationships, and can flexibly move back and forth between those states of being, are considered securely attached; I call them "Cornerstones."
Of course, you could have mismatched communication styles as well as insecure attachment, but it's important to know the difference, before you go around labeling people with terms that do not apply.
Unless you can correctly "diagnose" the issue, it's impossible to fix it.
That's why I have put together this year's 2-for-1 Holiday Bundle.
This bundle includes two of my most popular mini-courses, 5 Lessons to Decode Mixed Signals in Relationships and The Anxious-Avoidant Trap.

5 Lessons to Decode Mixed Signals in Relationships
This mini-course includes 5 lessons and video lectures that will take you from confused to clear, about how insecure attachment styles and brain chemistry can generate mixed signals in relationships.
You Will Learn...
*5 Ways Your Brain May Cause Mixed Signals in Relationships
*Mixed Signals & 3 Keys to Empathic Communication

*4 Protest Behaviors: How the Anxious partner sends mixed signals

*Breadcrumbing Demystified: 5 Ways Avoidant partners Send Mixed Signals

*4 Ways to Handle Mixed Signals in Insecure Relationships

This Course Includes...
*5 Recorded Video Lectures
*A Downloadable PDF Workbook
This course was a light bulb moment for me. Especially the lessons on the brain systems and how they work, and also the break down of how people with insecure attachment styles "breadcrumb" or protest, in relationships. For sure, I've gotten caught in that kind of relationship pattern. I wish I'd taken this course sooner! Can't recommend it highly enough.
-Patrick McLaren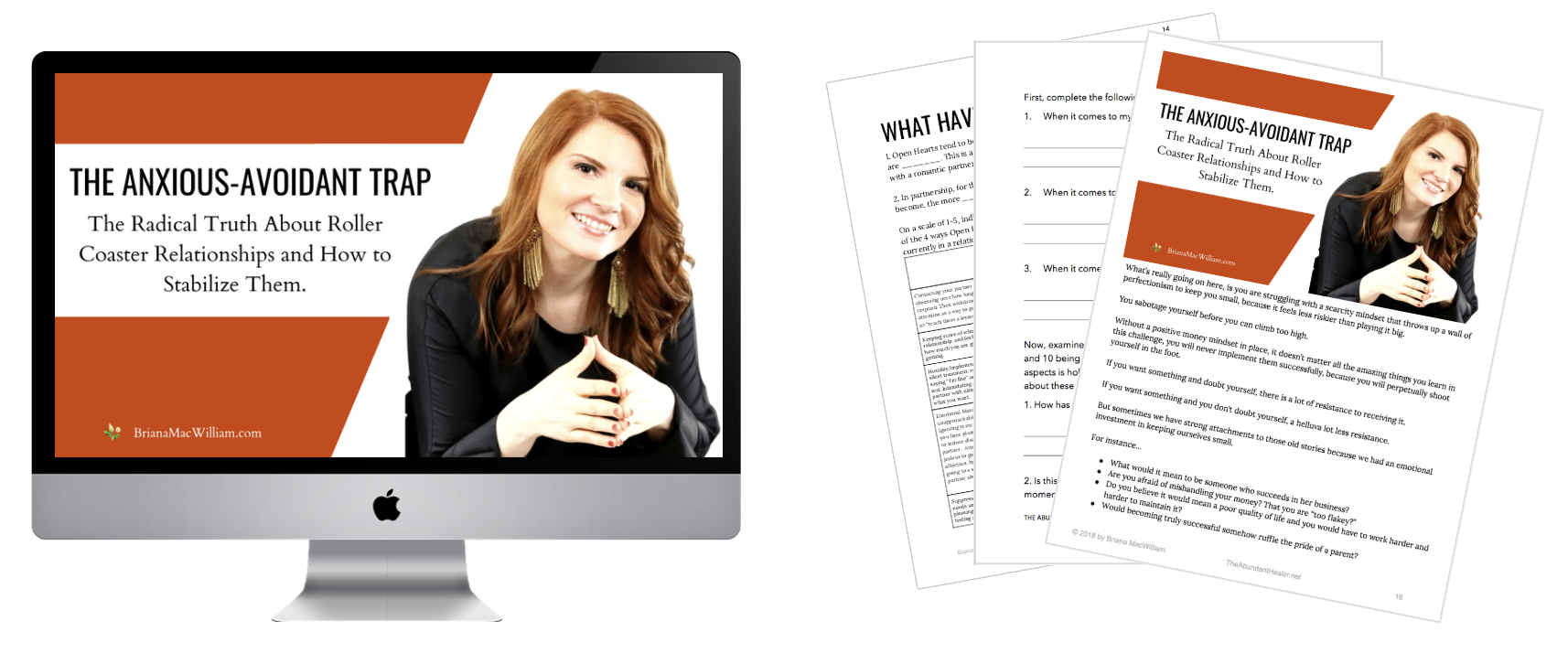 The Anxious-Avoidant Trap: The Radical Truth About Roller Coaster Relationships
In my course, The Anxious-Avoidant Trap, we delve more deeply into the experience of insecure attachment in relationships. "The Anxious-Avoidant Trap" is a situation in which we find ourselves caught in unhealthy, push-pull relationships. This course offers 5 lessons to decode how your attachment style keeps you trapped in unhealthy love patterns, plus 5 additional live Q & A's to answer your most burning questions about love.

You Will Learn...
*The Anxious-Avoidant Trap: A Case of Like-Sees-Like
*6 signs of the anxious avoidant trap
*4 Neurochemicals That Feed the Anxious-Avoidant Trap
*The Role of Fantasy and Avoidance in the Anxious-Avoidant Trap
*3 Ways Anxious And Avoidant Partners Push Each Other Away
This Course Includes...
*5 Video lectures that will take you from lost and confused, to clear and confident on how to approach the roller coaster dynamic in your relationship.
*5 Live Q&A video recordings, answering your most burning questions about love.
*A bonus video tutorial and introduction to how The MAC Method™ can help you stabilize your relationship.
*A 30+ Page Downloadable PDF, for those that like to read along.
I cannot tell you just how much I needed Briana in my life! Especially in the area of attachment and our individual spiritual journey! I have done a lot of research during my own quest for answers in life love and happiness! And I haven't found any other information like hers. She is super informative and does an amazing job of incorporating it all without being too clinical or too intimidating! She is also very personable and her delivery is that of (a very well educated) friend! In watching her videos I feel as if she knows me personally, and most importantly, for me, doesn't aren't making me feel judged. She is definitely living her purpose and I am so so thankful to have found her! I have learned so much from her work!
-Estey B.
And there is no risk involved with a 14-day money-back guarantee. Just email us within 14 days of your purchase, at [email protected], and we will refund your money.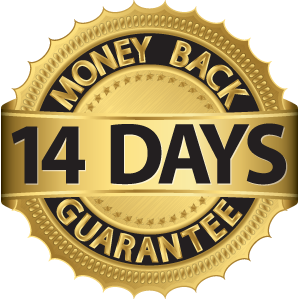 Your Instructor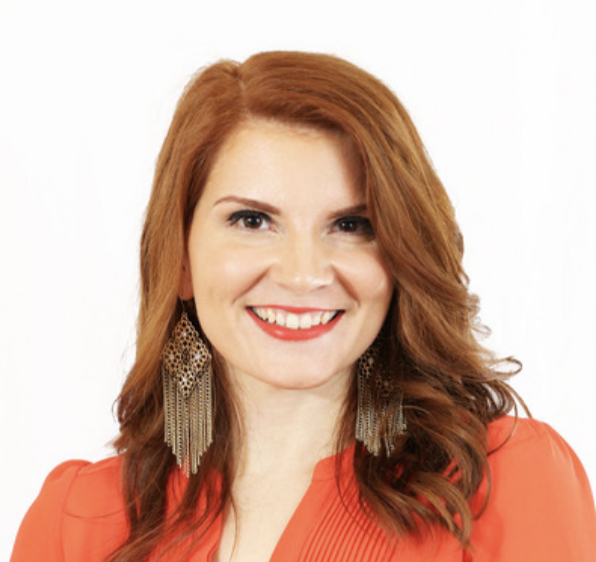 Briana MacWilliam has over 14 years of clinical experience as a creative arts therapist, and is the Founder and Director of CreativeArtsTherapiesOnline.com. She has held two directorial positions in community-based and day-treatment settings, and was a research outcomes coordinator for four years, at the Amen Clinics, Inc.—a brain research and diagnostic facility. She edited and co-authored two books on the subjects of attachment and complicated grief, and working with LGBTQ populations. She is also the Director for Continuing Education for Pratt Institute's Creative Arts Therapies Department.
Frequently Asked Questions
When does the course start and finish?
The course starts now and never ends! It is a completely self-paced online course - you decide when you start and when you finish.
How long do I have access to the course?
How does lifetime access sound? After enrolling, you have unlimited access to this course for as long as you like - across any and all devices you own.
What if I am unhappy with the course?
We would never want you to be unhappy! If you are unsatisfied with your purchase, contact us at
[email protected]
, in the first 14 days, and we will give you a full refund.